Uni PAINT MARKER

Oil-based Marker - Available in 15 colours and 4 tip sizes (from extra-fine to broad)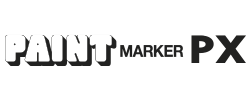 Oil-based Marker - Available in 15 colours and 4 tip sizes (from extra-fine to broad)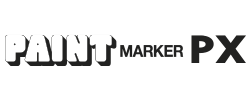 Product details
Multi-surface permanent marker, indoors/outdoors
Oil-based
Stable pigment-based paint
Opaque and satin colours, complete coverage
Effective on porous, smooth, dusty, greasy, humid, rough, etc. surfaces.
Quick dry
Ideal for decoration, customisation, marking, retouch, DIY, identification
Contains no chlorine, sulphur, silicone or halogen

A rich range
The PAINT MARKER range comes in 15 colours and 4 tip sizes: calibrated, bullet or chisel shape, to create on all manner of surfaces, both indoors and out.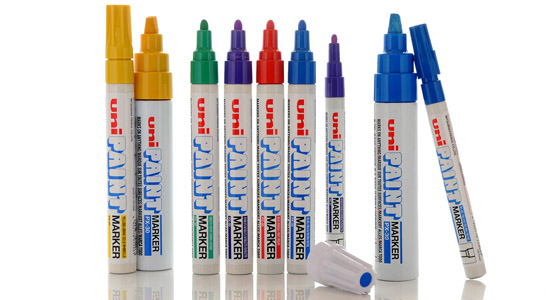 L'avis de la pro Yoldie
Elle définit son univers comme un langage graphique qui trouve son inspiration dans ce qu'elle vit. Ses moments de création sont intuitifs, elle ne sait jamais exactement où elle va. Elle trace ses lignes sur les supports qui s'offrent à elle, et la rue est son terrain de jeu préféré.
Let us inspire you!
What could be better than a bit of role-playing to learn about the possible uses and the rendering of the range!