Customise a sweet jar with Chalk markers
Published : 10/21/2021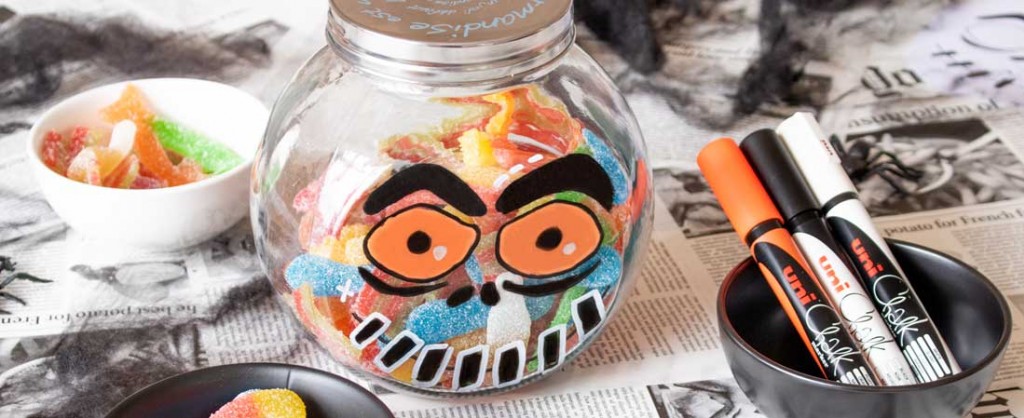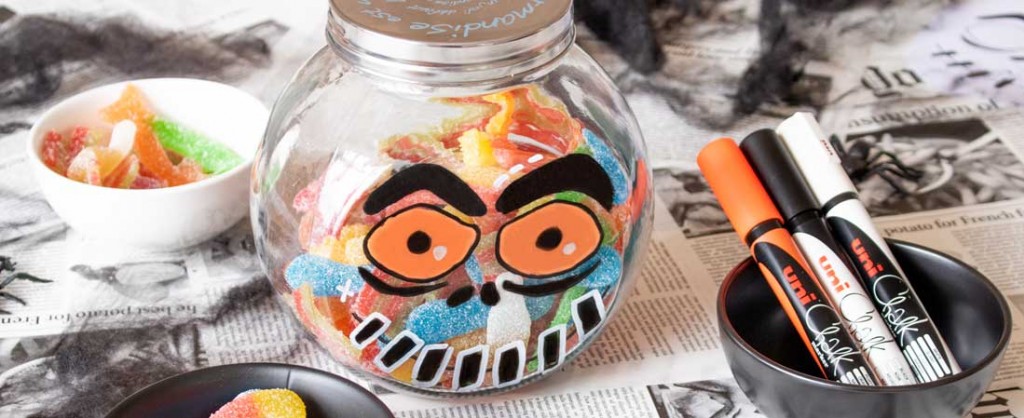 Trick or treat!  Halloween is the greatest excuse of the year to treat yourself. So why not customise a jar to show off your treats at home and make it a real decorative item?
 For this new tutorial, our greatest allies will be the Chalk markers, multi-surface, available in 11 colours and 4 different tip sizes, they can be erased with a simple wipe of a damp cloth if you want to start again. Sound good? Follow the guide.
Tutorial level: Beginner / Advanced / Expert
For this tutorial, you will need:
And of course... sweets!
1st step: The materials
For Halloween, let's give a new tasty life to a glass jar! If you don't have one, a metal box will also work, the Chalk markers can be used on various surfaces!
As long as it's smooth and non-porous, you can easily erase your lines, with the help of a damp cloth, and start again as many times as you want.  You can create without fear! ;)
We've opted for a selection of black, white and orange, synonymous with pumpkins, skeletons or even ghosts, and for the tip - 1.8-2.5mm.
Finally, you can print out our pattern, it will be a great help!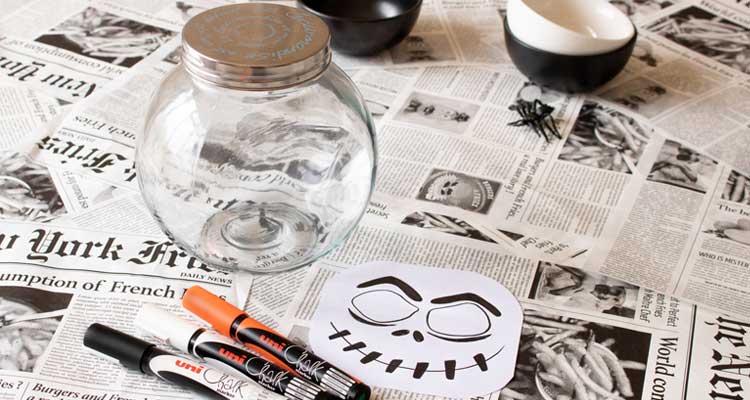 2nd step: Transparent pattern
Let's go! Place the printed pattern inside the jar and fix it in place if needed. Through the glass, trace the lines with the black Chalk marker.
Once the main lines have been drawn, you can remove the paper and colour in the areas to be filled out.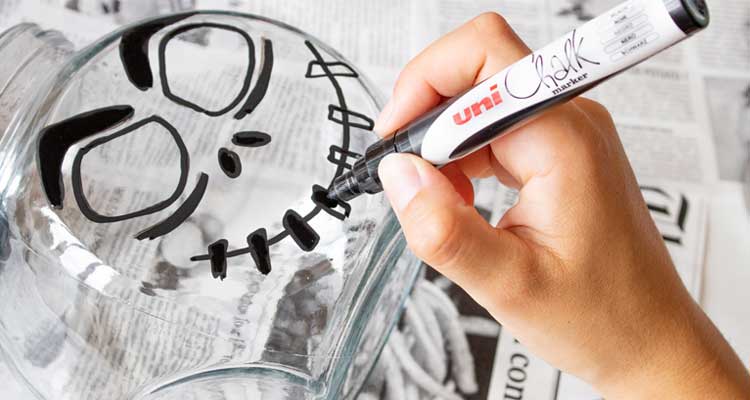 3rd step: Colour!
In orange, fill in the eyes, for a sinister look ready to challenge anyone who might dive into the jar!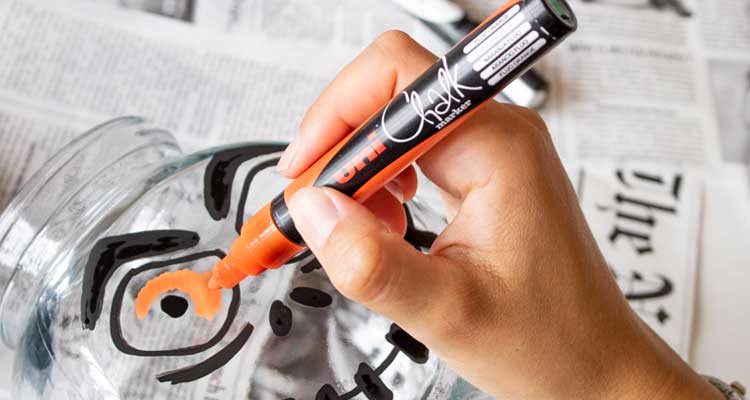 4th step: The finishing touches
Finally, with the help of the white Chalk marker, add details to your design. For example you can trace the shape of the teeth, add a touch of light to the eyes... Anything you want!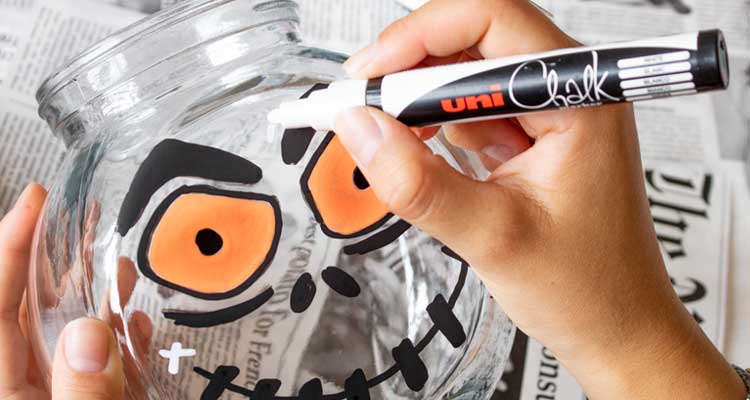 If you're not convinced by the result, you can always change your mind.
5th step: A beautiful pumpkin!
Yummy, you sweet jar is finished, you just have to fill it up! Happy with the result!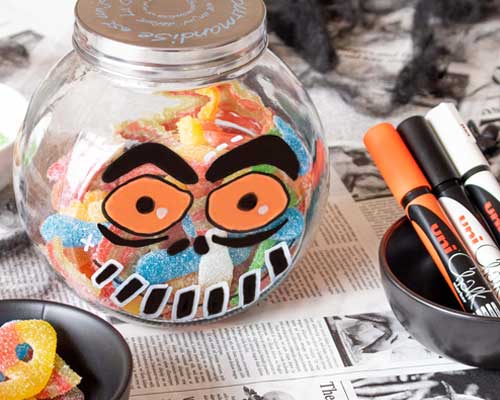 And of course the Chalk is temporary! When Halloween is over, you can clean your jar with a damp cloth or sponge, and think about the next patterns you'll design to personalise it again.
Share the final result with us using the hashtag #uniballfrance and tag us on Instagram (@uniball_fr) we'd love to admire your work and share them in a story!