Uni-ball One, the pen that is always there for you
Published : 06/29/2022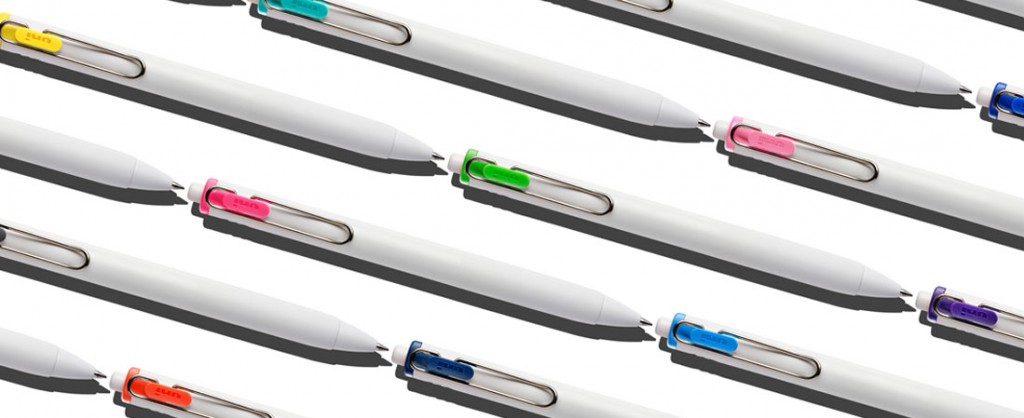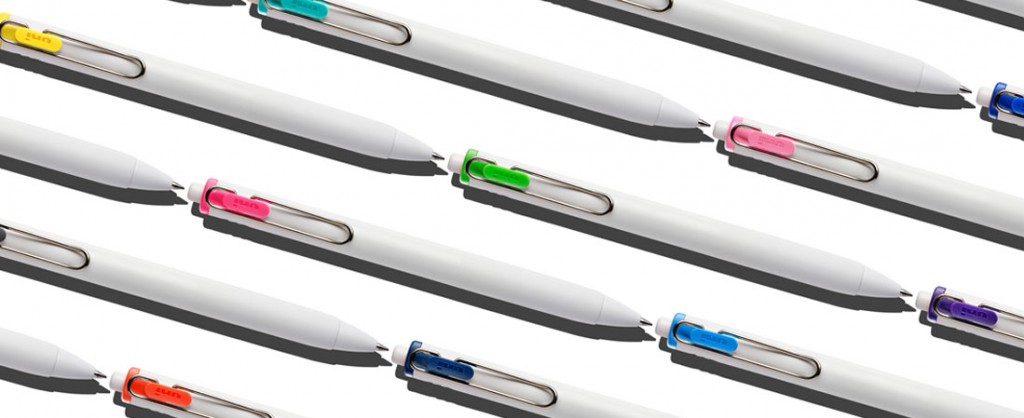 ONE is the brand-new trendy roller ball pen you can take with you to write at any time during the day. It redefines classic design thanks to its clean and ultra-modern look. The range comes in 18 intense and original colours to enjoy writing at any time of the day.
FREEDOM IN WRITING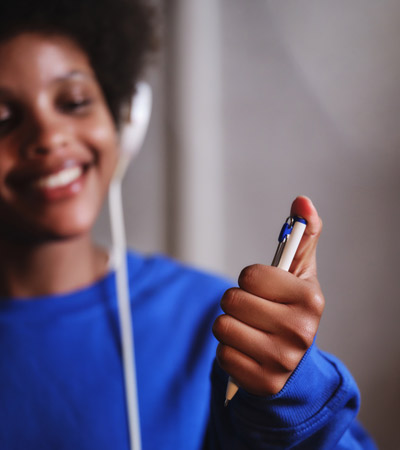 Perfectly suited to a busy way of life, the highly practical paperclip clasp allows you to hook it anywhere to accompany you throughout the day. Ideal for jotting down ideas wherever, whenever, with its quick-dry ink and ergonomic design, it will never leave your side. 
A UNIQUE AND MINIMALISTIC DESIGN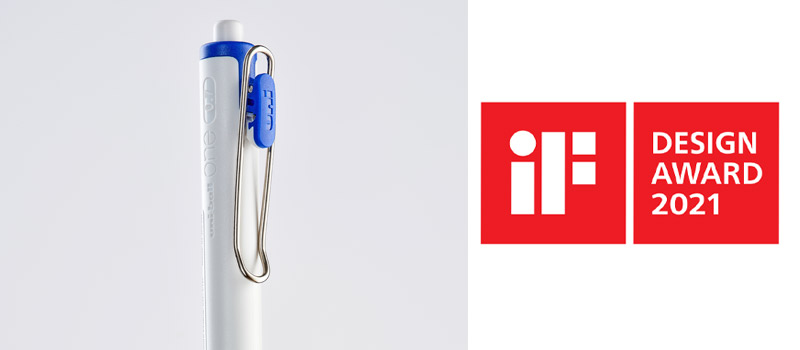 Its clean white minimalistic design led it to being awarded one of the most renowned and prestigious global Design awards – the IF Design Award 2021. Thanks to its extremely strong paperclip clasp, soft-touch group for comfortable use, it is a hugely unique and ultra-trendy pen.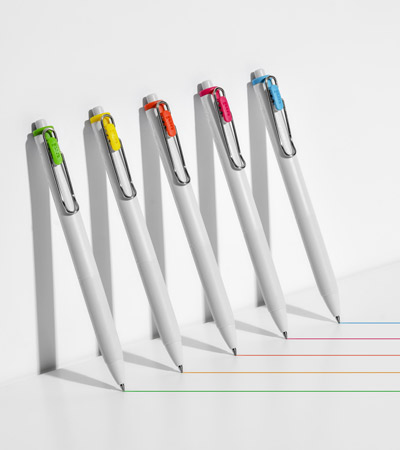 18 ORIGINAL COLOURS
Faithful to the quality of the Uni Mitsubishi Pencil, the Uni-ball One high-pigmentation gel ink is light-, water- and fade-resistant. Its wide range of colours means everyone can choose their own One and colour depending on their mood. Original colours such as Wine Red stand out for modern traditional writing.

PLEASURE AT YOUR FINGERTIPS
Thanks to its clean no-smudge lines, writing is seamless. As a natural extension to our digital way of life, it will soon become an essential part of your day when you need to quickly jot something down and will guarantee pleasure at your fingertips.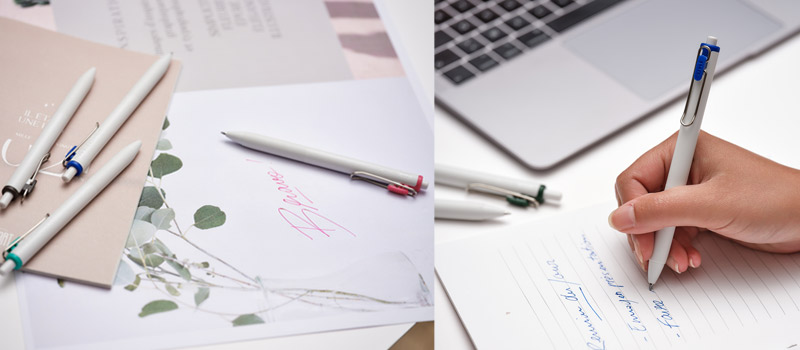 You can read about all of the product characteristics here