The Uni-Ball pens show off their SUPER-POWERS!
Published : 07/20/2020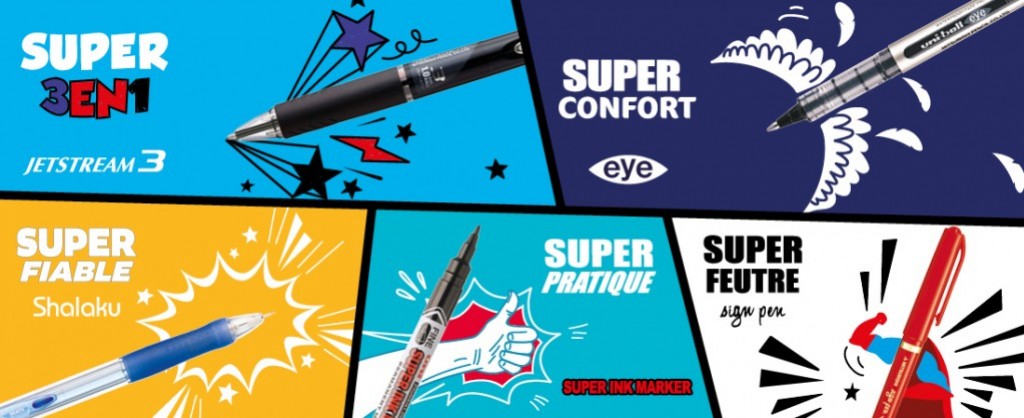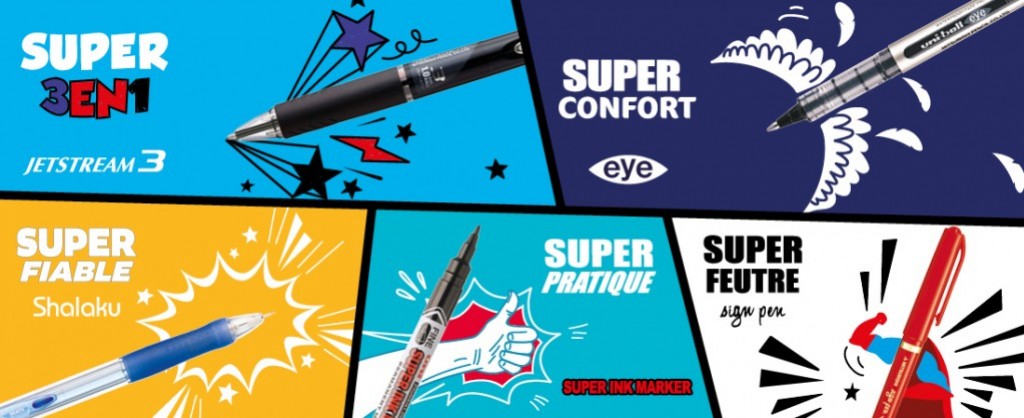 Using a new modern and fun comics style graphic design, each of our pens now displays its super power to help you find your way around in the writing instruments jungle.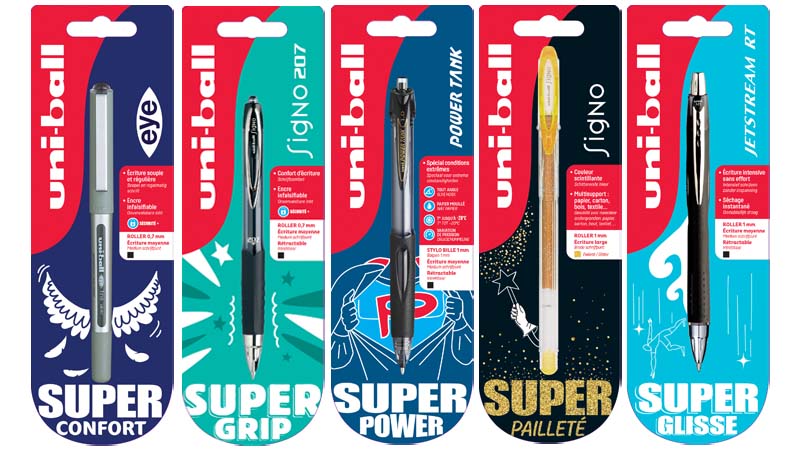 In a fraction of a second, with a dose of humour, you can see just what each Uni-Ball pen can offer you in terms of experience and sensations!
The SUPER INK MARKER is just so CONVENIENT and HANDY: it can mark permanently on absolutely all surfaces at home, at work or wherever else you want!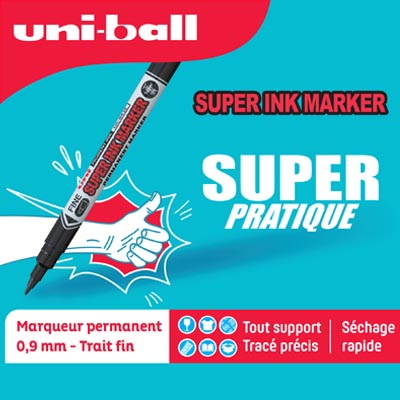 The EYE rollerball is SUPER COMFORTABLE: it offers an ultra-fluid and perfectly smooth writing experience right down to the last drop of ink.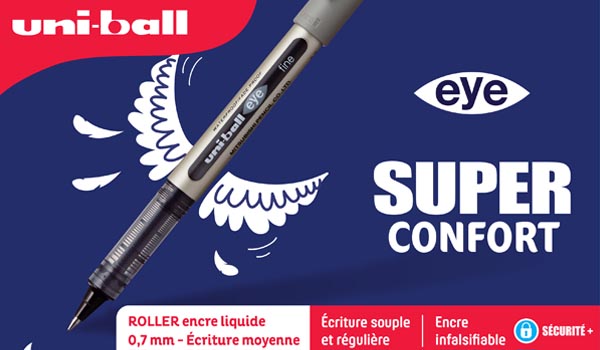 The SHALAKU mechanical pencil is SUPER RELIABLE: its retractable barrel makes it possible to finish your word or line even if the ultra-resistant Nano Dia lead breaks and you can trust it whatever your projects.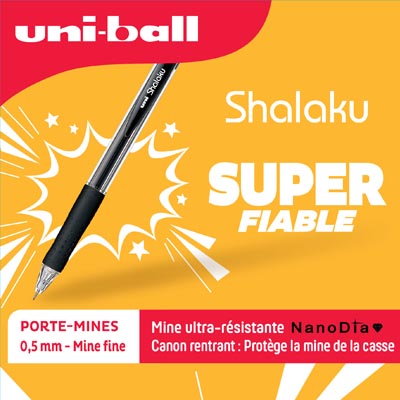 The JETSTREAM MIX is SUPER SONIC: it glides on the paper like a rocket and its ink dries instantly. It is the ideal pen for anyone who writes intensively or for left-handed writers.
The SIGNO creative rollerball is SUPER METALLIC: the quality of its ink and its advanced technology provide an amazing metallic effect. The colours are iridescent and the reflections radiate intensely.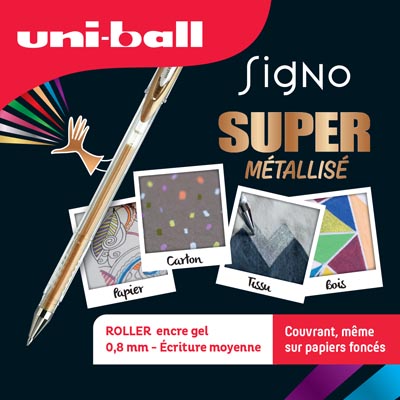 The SIGN PEN is a SUPER FELT PEN: easily recognisable with its gold ring, it is incredibly robust and precise. It offers true writing pleasure for all those who love the feel and soft squeak of the felt-pen tip on paper.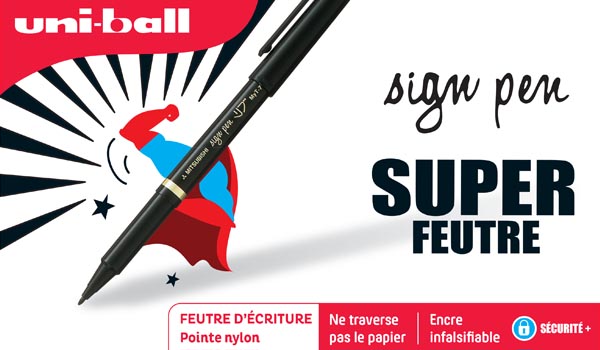 Come and discover the many other SUPER-POWERS of our pens in store or on our social networks!