Discover the brand-new EYE Ocean Care
Published : 06/19/2023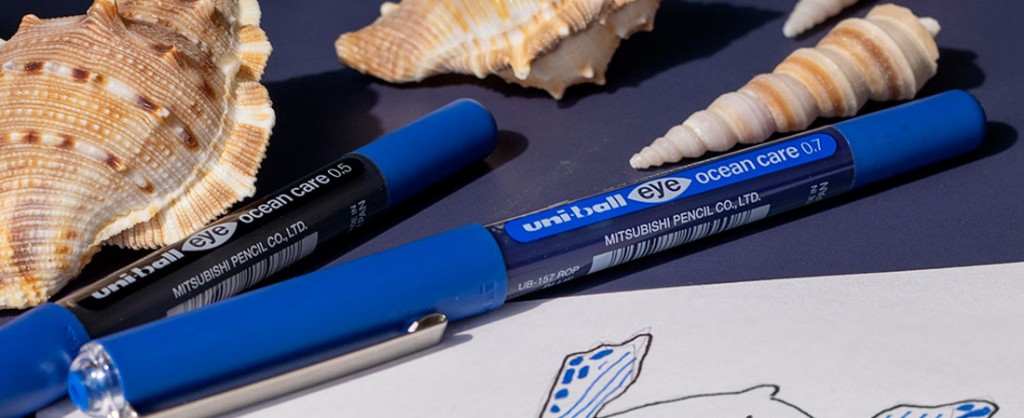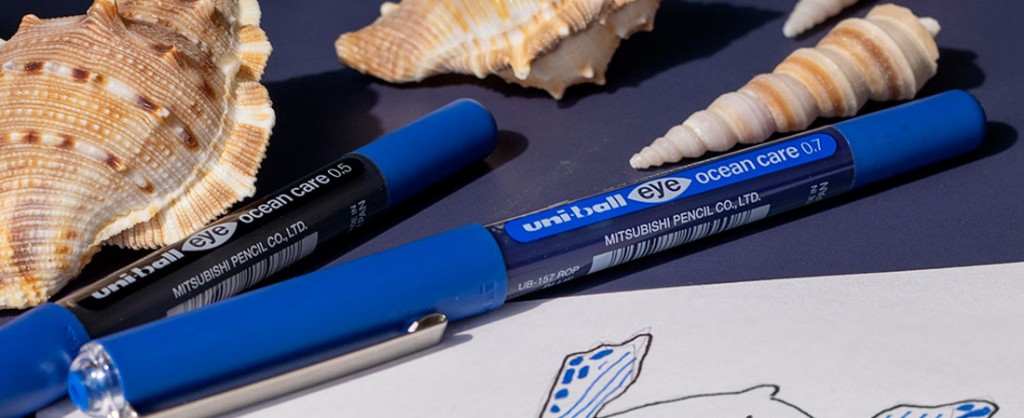 We are pleased to present the latest in our best-selling EYE range, the EYE Ocean Care.
The EYE Ocean Care is a brand-new version of the EYE, which is both environmentally responsible and manufactured from 75% recycled plastics of which 10% ocean waste.

A portion of the plastic used in manufacturing the EYE Ocean Care rollerball pen was collected from the Japanese island of Tsushima, on the doorstep of our parent company and our manufacturing plants. This island is today considered to have the largest volume of derivative waste in Japan. This process contributes towards reducing sea pollution on the island and its surrounding waters.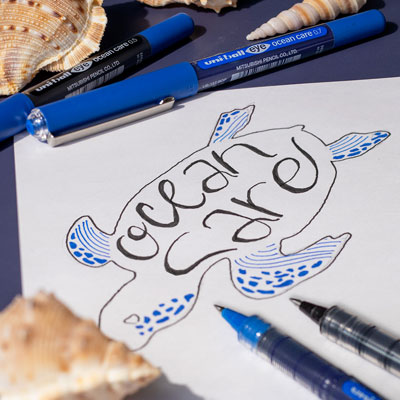 In addition to being made from recycled plastic – of which 10% ocean waste - the label is only printed into two colours, to save ink during the printing process. It is also transparent to allow for permanent supervision of the ink level and to ensure every last drop of ink is used up.
The EYE Ocean Care also includes all of the qualities and benefits which make the EYE such a great tool. Ultra-fluid writing, extreme comfort, consistency, without smudging or leaking. It also uses pigment-based SUPER INK® which is fade proof and tamper resistant, producing intense and bright colours which are resistant to both water and solvents.
The product is available in 4 colours: blue, black, red, and green. Each colour is available with two tip sizes: a 0.5 mm fine writing and a 0.7 mm medium writing.