Uni-Ball EYE

Rollerball - Available in 10 colours and 3 tip sizes (fine, medium, broad)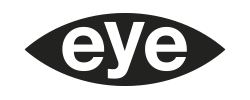 Rollerball - Available in 10 colours and 3 tip sizes (fine, medium, broad)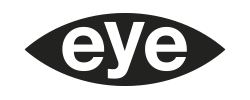 Product details
Liquid ink Rollerball
Uni-flow technology: clean and continuous writing right to the last drop
Perfect glide
Bright deep colours
Ideal for lovers of drawings, bullet journals and other artistic activities
Your writing is 100% secure thanks to the tamper-proof SUPER INK: resistant to water and solvents, retains its intensity over time
Stainless steel tip

10 brilliant colours
The Uni-Ball EYE range comes in 10 colours with 3 tip sizes, , 0.5, 0.7 and 1.0mm for fine, medium or broad writing.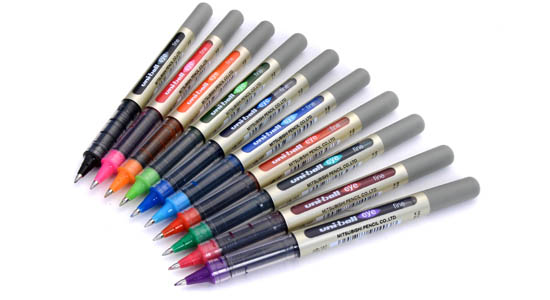 In the hand of the professional, Léonard Combier
A major part of his work is high precision drawing in which he strives, above all, for impeccable technique. He seeks to build different scales of psychedelic worlds into which the spectator must enter to discover an endless number of details and hidden references.
It is very useful for drawing perfectly black, very clean outline black lines. And I only use it on white paper that is as smooth as possible.
Léonard Combier - Impeccable techniques and precision
Let us inspire you!
What could be better than a bit of role-playing to learn about the possible uses and the rendering of the range!