New metallic colours for our ephemeral CHALK marker
Published : 10/14/2021
Our CHALK marker is perfect for ephemeral decorations. Its fantastic render leaves no dust and its ink can be erased with a simple damp cloth. Treat yourself without restrictions: create, decorate, write, erase then start again... Practical, right?

Rain resistant, it can be applied to any type of smooth, non-porous surface both outside on shop windows, slate, light-emitting panels and inside on mirrors, windows, jars, glasses, coffee cups, metal, etc...

Suitable for the whole family, the creative possibilities are endless.
A RICH COLOUR PALETTE
Already available in 11 bright colours, the range of CHALK markers is growing with the arrival of 5 new colours with metallic accents: Pink, Red, Purple, Blue and Green. These new modern shades will enhance your creations and give a real touch of originality to your decorations. They are all available with and average tip (PWE5M) and a wide tip (PWE8K).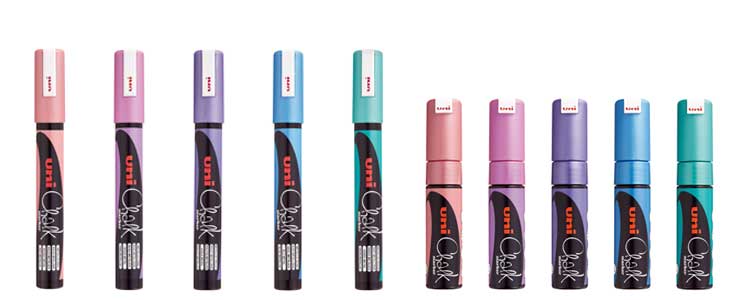 If you're passionate about decoration and DIY, whether your amateurs or professionals, you'll have everything you need to satisfy your desires. We've compiled a few easy decoration ideas you can try out at work or at home. 
DECORATE YOUR INTERIOR
Decorate smooth transparent glass or plastic baubles. We've used the average tips in metallic Pink, Red and Green for the flowers, the white marker with a fine tip for contours or for the stalks.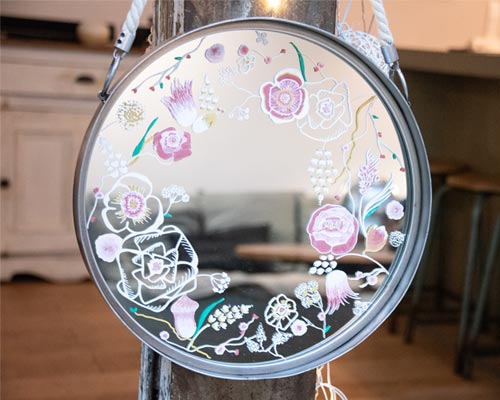 Create a floral world on your mirror or your glass pots to transform them into decorative objects and brighten your interior.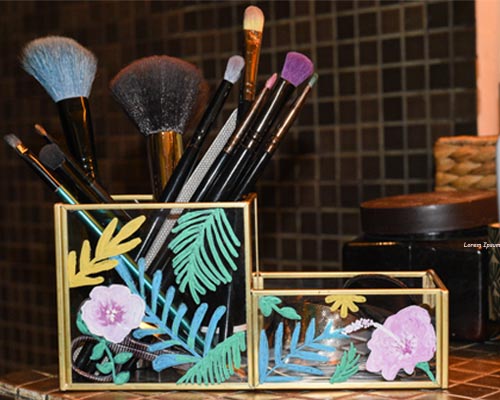 DECORATE YOUR BUSINESSES
Our CHALK markers are the preferred tools of professionals working in the restaurant or catering sector or local businesses. Try out our chalk markers which are perfect for writing and drawing on slates in your cafés, restaurants, shops...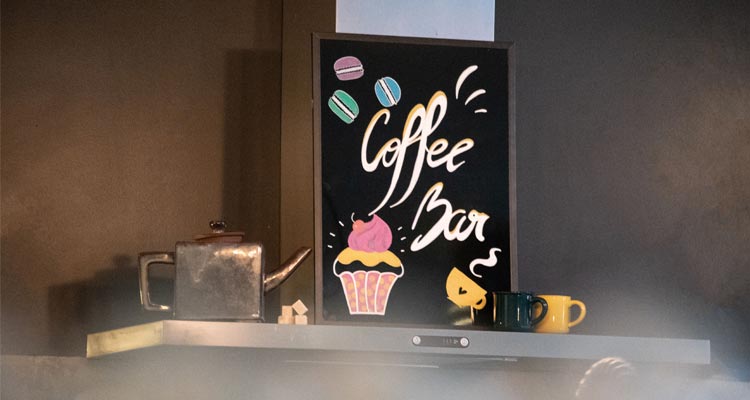 Draw and write on your shop windows while alternating the new metallic colours to attract your customers. Wide tips are perfect for large surfaces.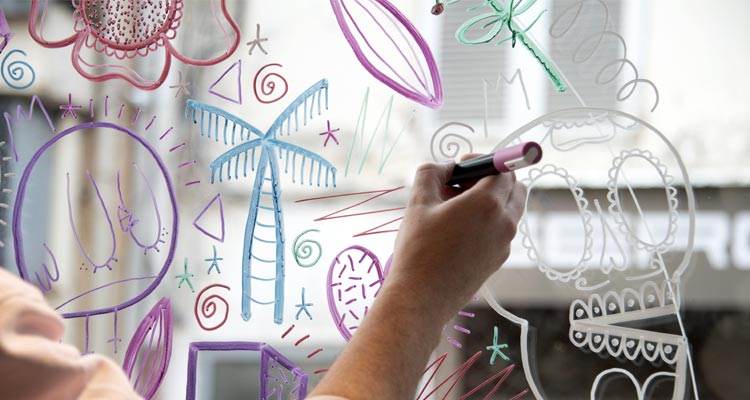 Available now in shops, discover these new products without delay and enrich your creative possibilities! CHALK has 3 tip sizes and 16 colours! Want to discover the entire range? Find it here.