Personalise a pencil pot with Signo rollerball pens
Published : 08/30/2022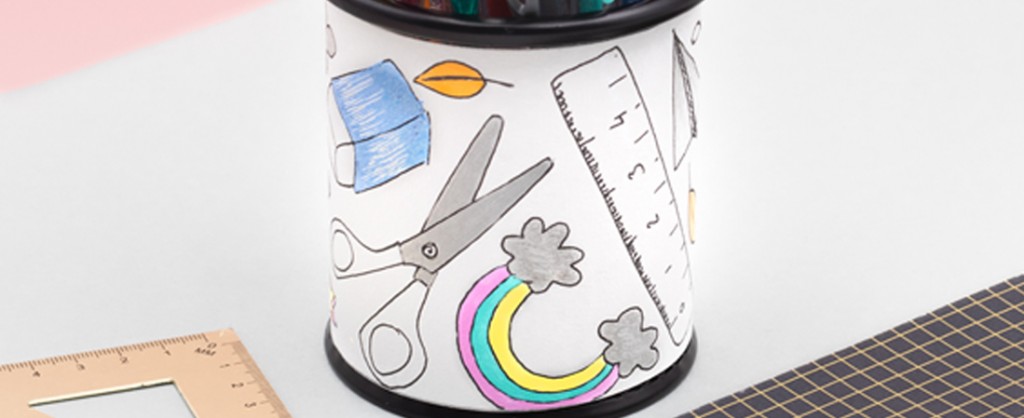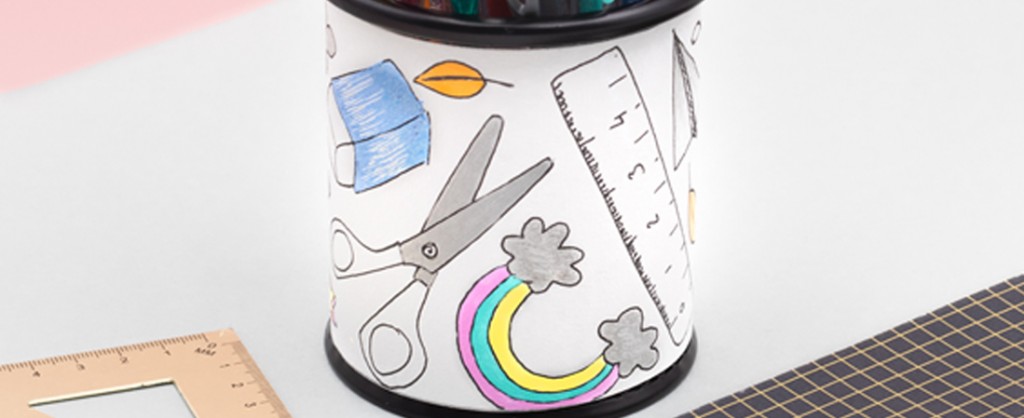 We know, you love a bit of DIY, and it just so happens, so do we! As we're not short on ideas, we've come up with a new tutorial. It's time to go back to school and your new stationary supplies need somewhere to live... Have you figured it out yet?
Today, we'll be customising a pencil pot! Follow the guide!
For this tutorial, you will need:
A thick sheet of paper

Signo rollerball pens
A Shalaku S mechanical pencil

A glue stick

A set square

A pair of scissors

Your pencil pot
1st step: The materials
Pens, felt-tips or even markers, we've got it all! For this new tutorial, you'll need a Shalaku S mechanical pencil and our Signo rollerball pens.
But that's not all, you'll also need a thick sheet of paper, a glue stick, a set square, a pair of scissors and, of course, a pencil pot.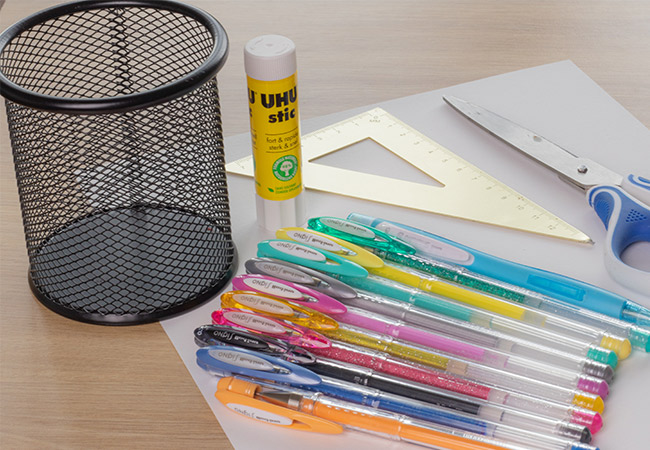 2nd step: The template
Using our Shalaku S mechanical pencil, draw a strip large enough to cover the pencil pot, in the middle of the sheet, making sure you leave a tab. This tab will allow you to glue the sheet around the pencil pot later.
Designed for everyday use, this mechanical pencil has an added bonus... It has a side lead advance mechanism (very practical) and an ergonomic body making it easier to handle and allowing you to draw clean and precise lines.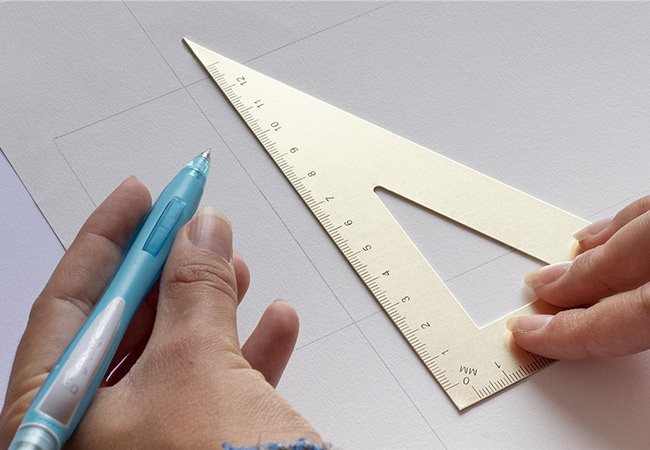 3rd step: Starting your drawings
Then, using your Signo rollerball pen, preferably a darker colour, draw the outline of your drawings within the strip. Draw whatever you want! Let your imagination run wild, after all, it's your creation.
We've chosen scissors, a rubber, an alarm clock... Everything you need to have a productive day, brightened up with other patterns like stars or rainbows!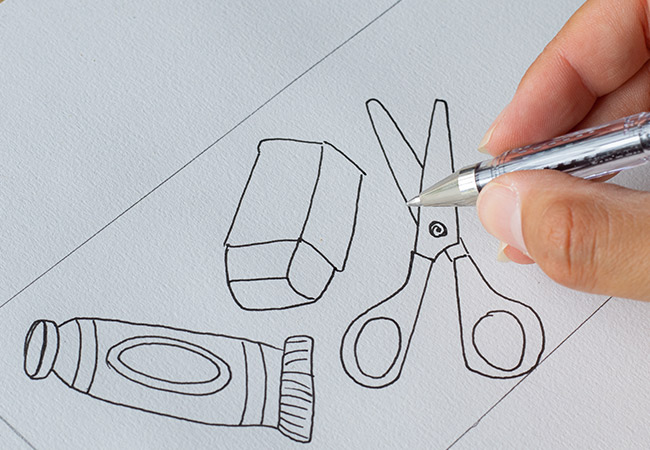 4th step: Time for some colour!
Add some colour to your drawings!
Time to take out your Signo rollerball pens. Pastel, metallic or sparkly, whatever you want! One thing you can be sure of, is that their intensely coloured and indelible ink will bring your beautiful drawings to life. The result will be crisp and sensational whatever colour paper you use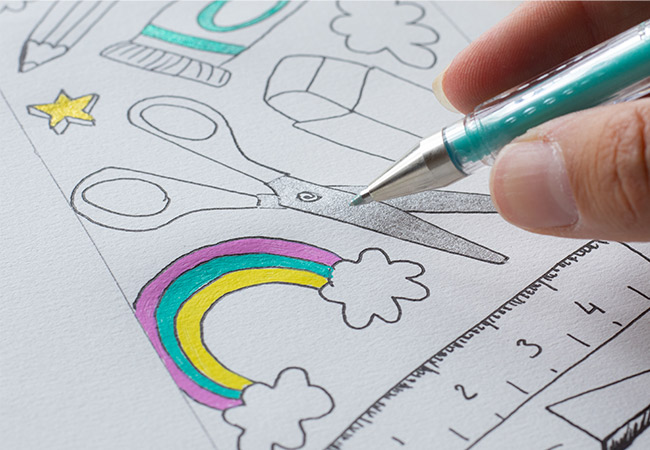 5th step: Cutting and sticking 
For this step, cut out the strip you've drawn on the paper then place it around the pencil pot.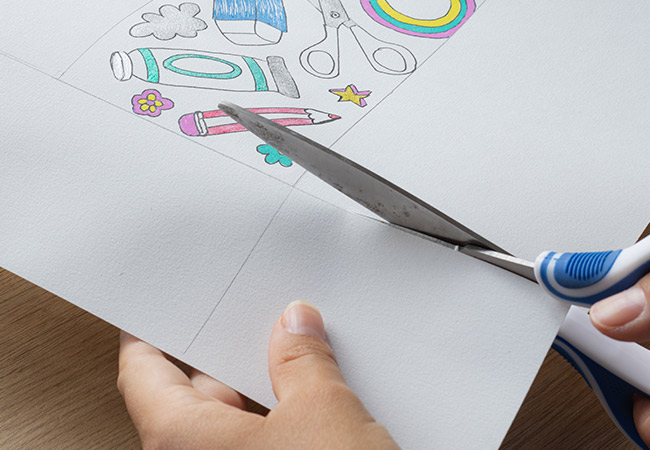 Then, glue the tab to fix it in place.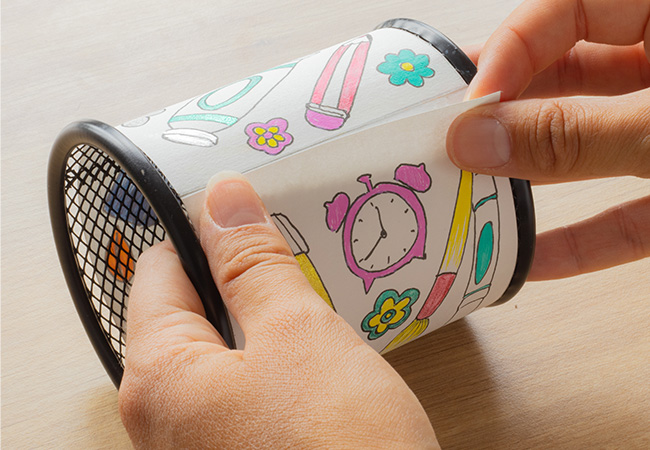 6th step: The final result!
Your pencil pot is now finished, let it stand proudly on your desk. You can use this tutorial to decorate other items too... Jars or flower pots, get creating!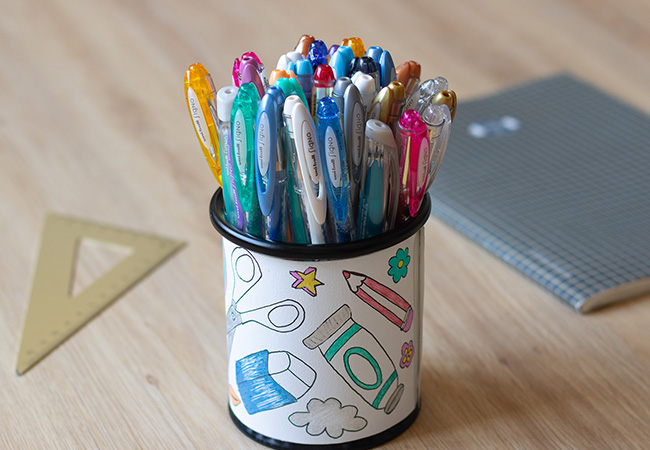 And feel free to share your designs with us on our Facebook page, or using the #uniballfrance hashtag on Instagram.