The new Signo Colors are here for spring
Published : 03/10/2022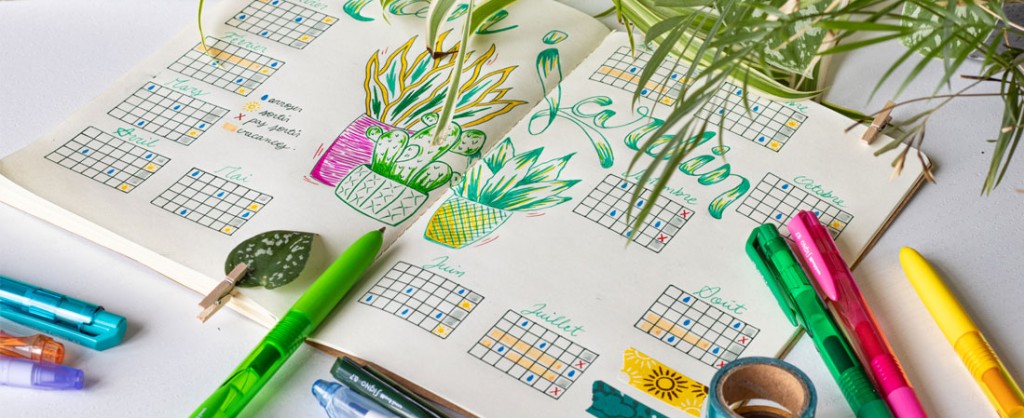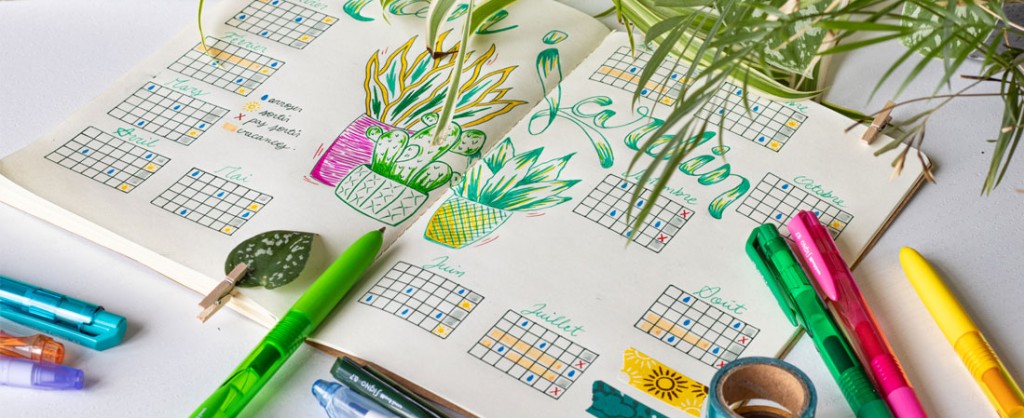 Spring is coming, the perfect time to announce the release of a new range within our SIGNO family, the SIGNO COLORS!
These new gel ink rollerball pens are available in 21 colours, all intense, deep and bright. You'll see lovely shades of blue, pink and even greens so you can create limitlessly with spirit. We've also included brand new colours like aquamarine, forest green, ultra-pink, golden yellow and even a brown-black which brings originality and depth to this new range of creative rollerball pens.

They will be perfect for all creative writing activities like doodling, bullet journals, lettering but also for drawing and illustrations or even for just colourfully writing and taking notes in your daily life!
For their launch, we've created the "My Bujo" collection in collaboration with the Dutch illustrator Julia Van Leeuwen, widely recognised for her drawings, her doodles and her colourful black-bordered illustrations.
www.juliavanleeuwenillustraties.nl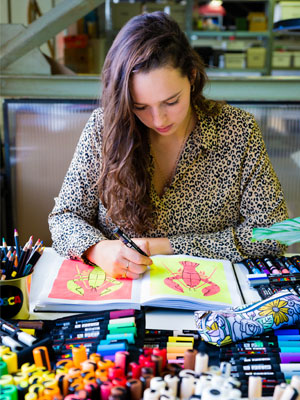 Julia brought us her expertise of colours to suggest modern mixes and particularly joyful designs, very rooted in current doodling trends.
This collection is available in three themes: FRUITS, BOTANICAL and FLORAL, each one with a selection of bright and complementary colours.

And like all bullet journal addicts, we're always looking for new inspiration for our future pages! This is why we're now offering two tutorials for creating a calendar and a mood tracker around the theme of spring. So, beginners or enthusiasts, dive in!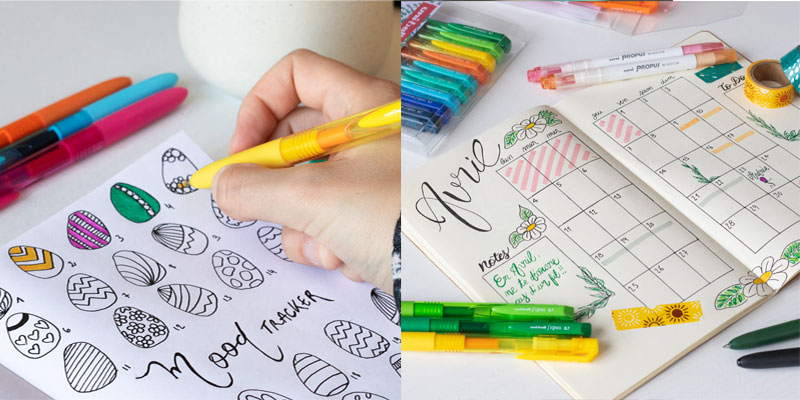 Have fun creating and don't forget to share your content with us on Facebook @uniballFR and Instagram @uniball_fr
Also, discover all the product characteristics in detail by clicking here