A brand new case for the range of Uni Pin writing and drawing pens
Published : 10/12/2020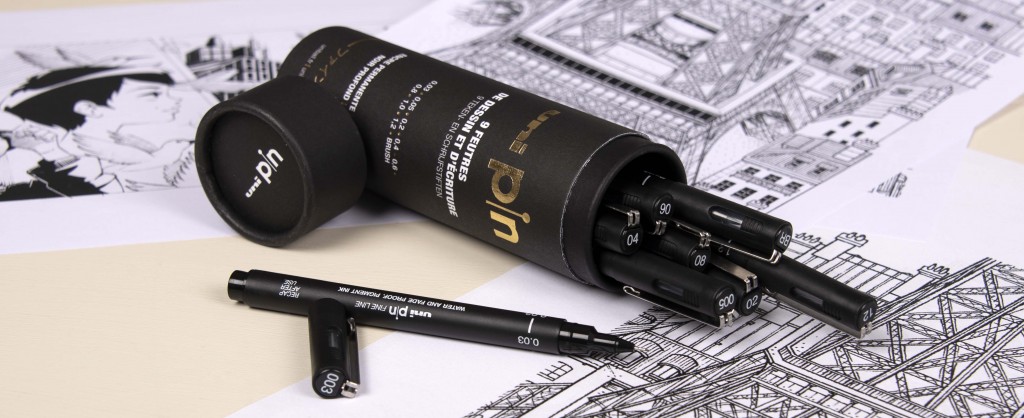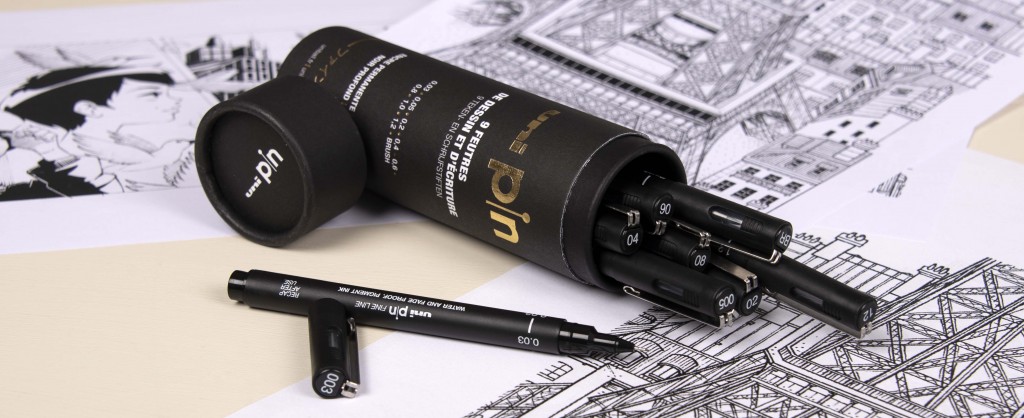 The range of Uni Pin calibrated felt-tips isn't done surprising you yet!
After this summer's launch of 10 new tips and colours (article can be found here), UNI-BALL offers you a selection of essential tips presented in brand new packaging which is perfect for the end-of-year festivities.
Brand new, the Uni Pin case is both elegant and practical. Cylindrical, elegant and refined, it will satisfy drawing lovers and enthusiasts alike! The perfect gift to suggest or slip under the Christmas tree, for you or your loved ones.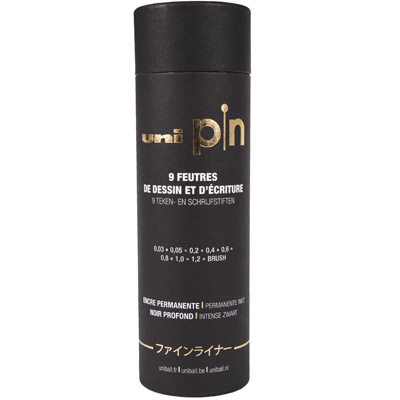 The Uni PIN tube contains 9 black calibrated tips in sizes 0.03, 0.05, 0.2, 0.4, 0.6, 0.8, 1.0 and 1.2mm as well as a BRUSH tip. A selection of black felt-tips which are both deep and intense, to bring your creations to life: lettering, mandalas, illustrations, manga, cartoon strips, maps, engineering drawings...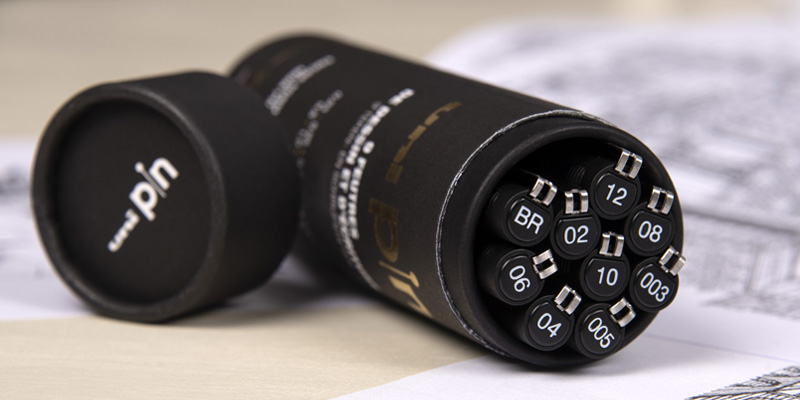 Equipped with metal tips with proven sturdiness, Uni Pin felt-tips are robust and incredibly reliable work tools. So you can keep on creating!
Find all of the product's characteristics here