It's all in the packaging!
Published : 07/20/2020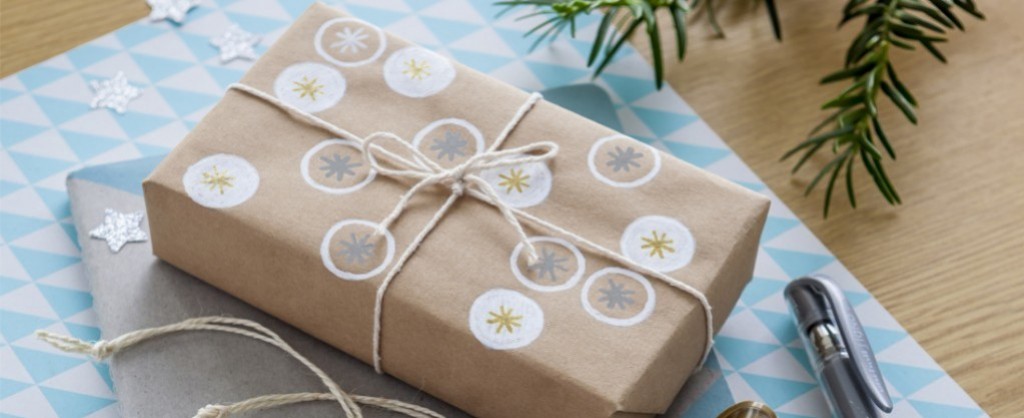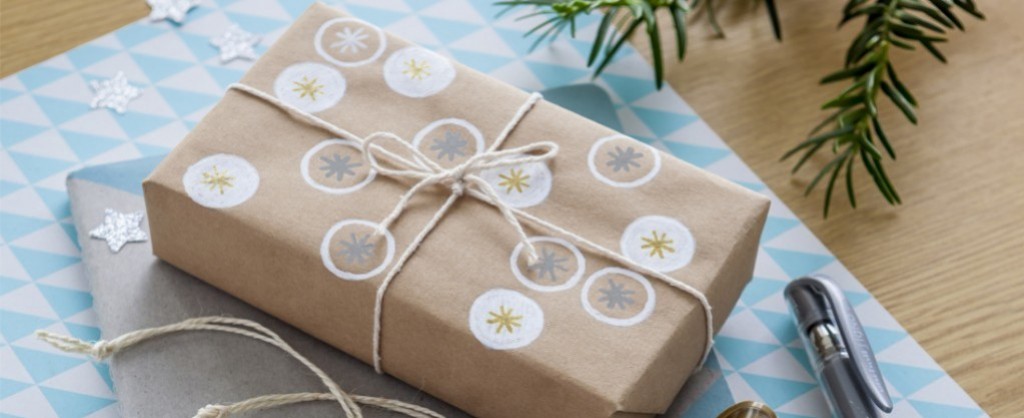 Gone are the traditional gift wrap papers of yesterday, now it's time for customisation!
Using your SIGNO BROAD rollerballs and an ordinary sheet of kraft paper, make your gift even more special!
The person receiving your gift will no doubt be touched by the special attention you gave it. And what a pleasure it is to draw with the SIGNO rollerballs, which seem to glide on their own over the paper. So, what are you waiting for?
What you need
Your selection of Signo Broad rollerballs
Kraft paper*
Unbleached string 
*Kraft paper is an ideal base. Its raw aspect provides a natural and refined effect and its neutral colour means it can be personalised as you want.
Ideas & Tips
Unless you have chosen a repetitive pattern covering the entire sheet of kraft paper, start by wrapping your gift. This will ensure you put your decorations exactly where you want.
If your gift is soft (yes, it can happen!), making it difficult to write on the kraft paper once it is positioned, start by decorating your paper laid flat, opting for patterns that are repeated all over.
Armed with your Uni-Ball Signo Broad rollerballs, complete your patterns and drawings and then add any signs or words!
To superimpose the colours, you must wait for the first layer to be completely dry. But you can also mix several colours together before they are dry.
Finally, add a further touch of originality to your packet by attaching a label, small fir tree branch or a lovely colourful ribbon to the string around your packet.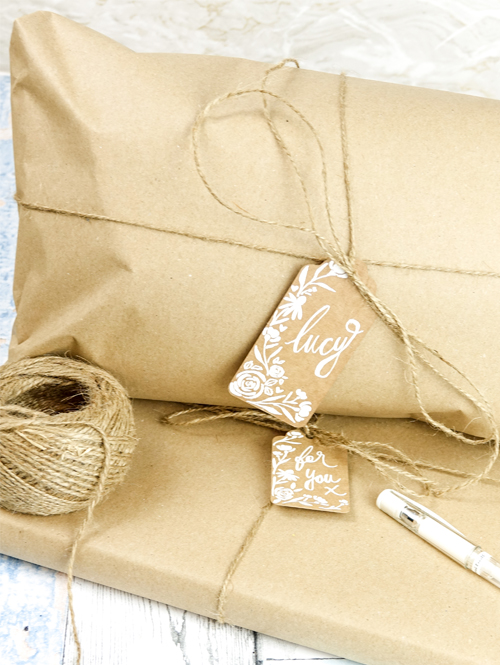 And remember that the 9 colours of the SIGNO range have high coverage. This means you can try out your customisation skills on even the darkest coloured paper!
Feel free to share your creations on the social networks with the #uniball #uniballsigno hashtags