Bullet Journal: Mood Tracker Tutorial
Published : 04/08/2021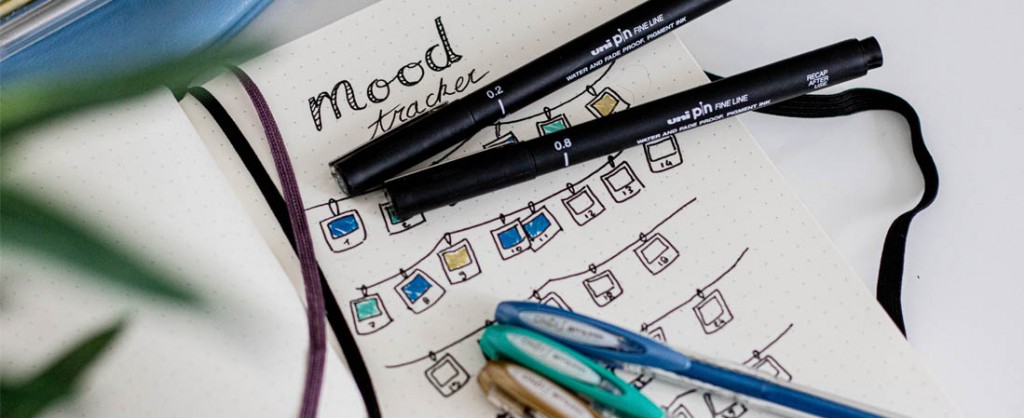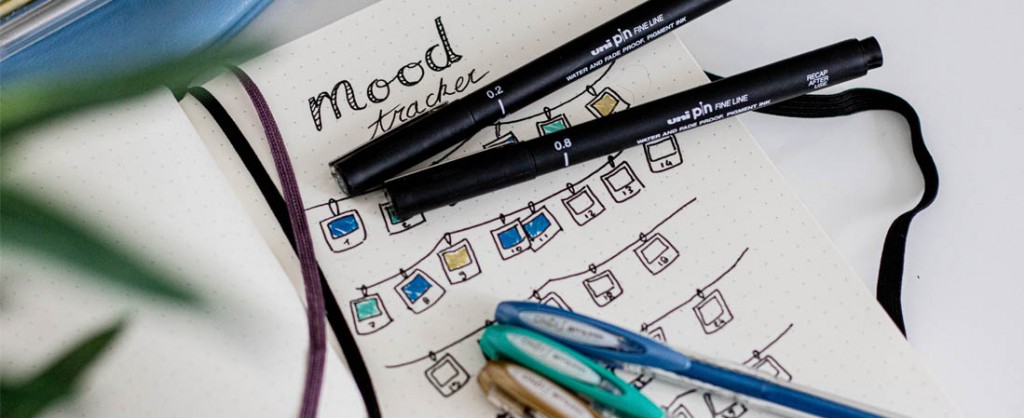 Today we've got a new bullet journal tutorial! Make your monthly Mood Tracker page with us. The Mood Tracker allows you to chart your daily mood to give you an overview at the end of the month. By associating each feeling with a colour, this page is a fun way to work on your personal development. Are you ready to discover ours?
Tutorial level: Beginner / Advanced / Expert
Here's what you'll need for this tutorial:
1st step: The materials.
For your bullet journal, your Uni Pin writing and drawing felt-tip pens are the perfect tool. Their calibrated tips are resistant and the ink doesn't bleed through the paper. The Signo roller gel pens allow you to add colour and vary the effects: metallic or even sparkly!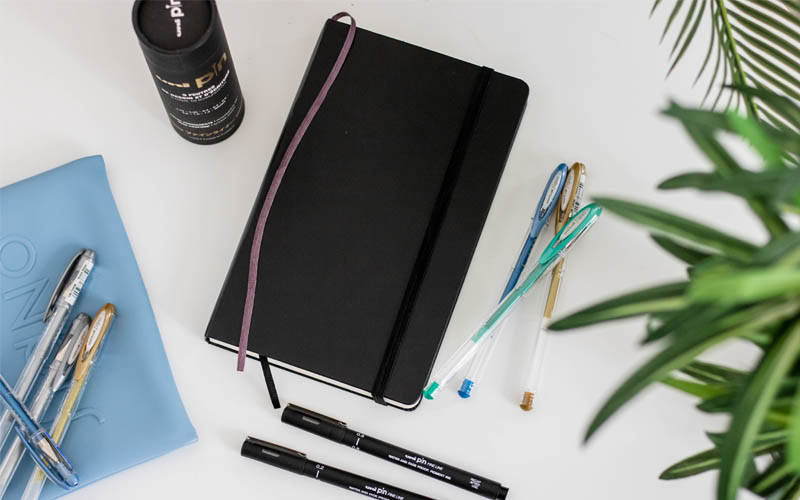 2nd step: Get your Uni Pin felt-tip pens ready to create the title for your Mood Tracker page. Here we've used the 0.2 and 0.8 mm tips to give a contrasting effect. Of course, you can vary the calligraphy to suit you!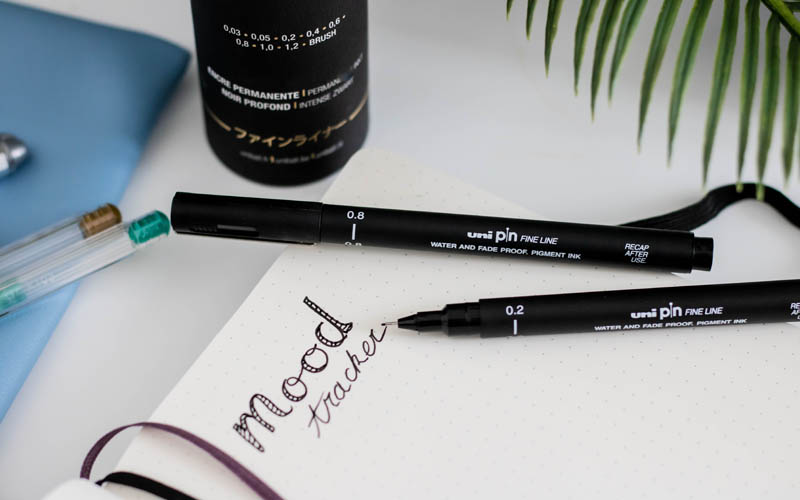 3rd step: Now, you can draw as many boxes on the page as there are days of the coming month. For this tutorial, we suggest transforming each day into a polaroid photograph which you can then colour in depending on your mood that day.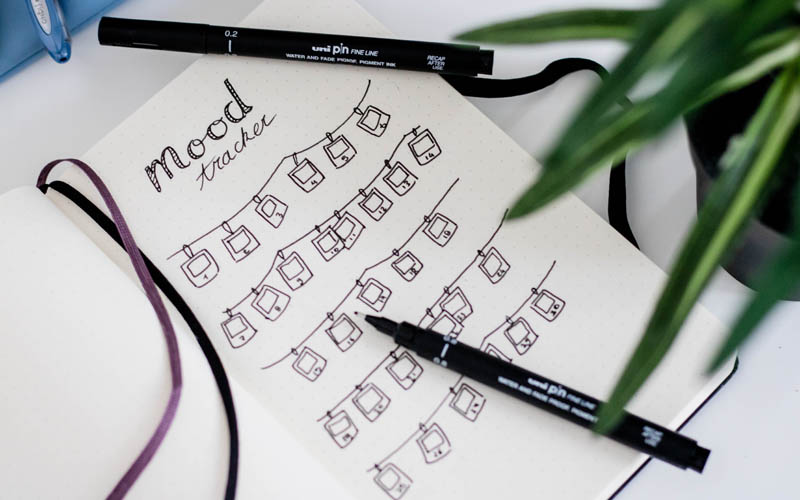 To help you, you can download and print a template here.
4th step: Now you can choose your colours! We've chosen three different moods represented by blue, green and gold with the help of our Signo roller gel pens, but you can of course choose your own colours.
Each evening, take some time to take stock of your day and colour the photo with the colour matching your mood that day.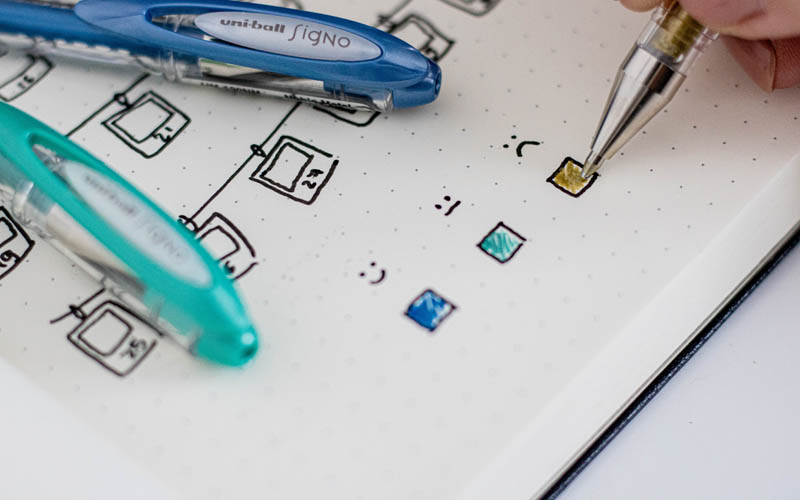 5th step: admire the result! What do you think of your monthly Mood Tracker?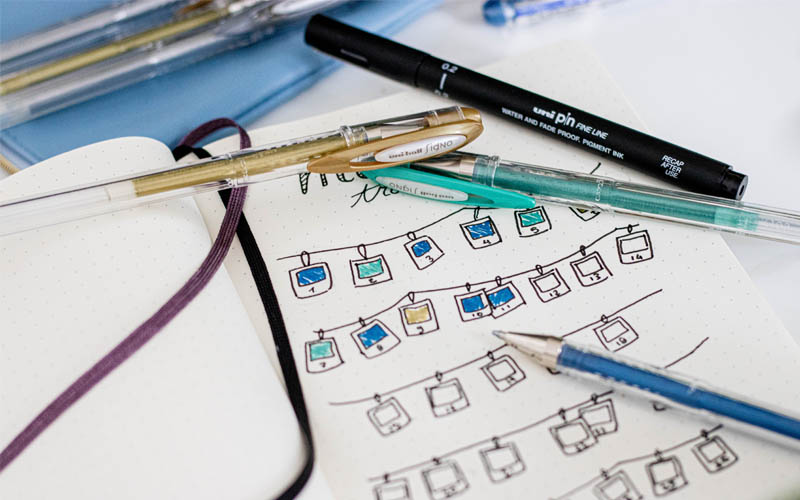 Depending on your imagination, this page of your bullet journal can be recreated every month with new presentations of daily boxes and new colours!
Do you want to show us yours?
Share your photos on Instagram with the hashtag #uniballfrance and tag @uniball_fr on your post, so we won't miss them! We'll repost the best posts to our story!