Bullet Journal: Tips for creating your Autumn themed Monthly cover!
Published : 10/14/2020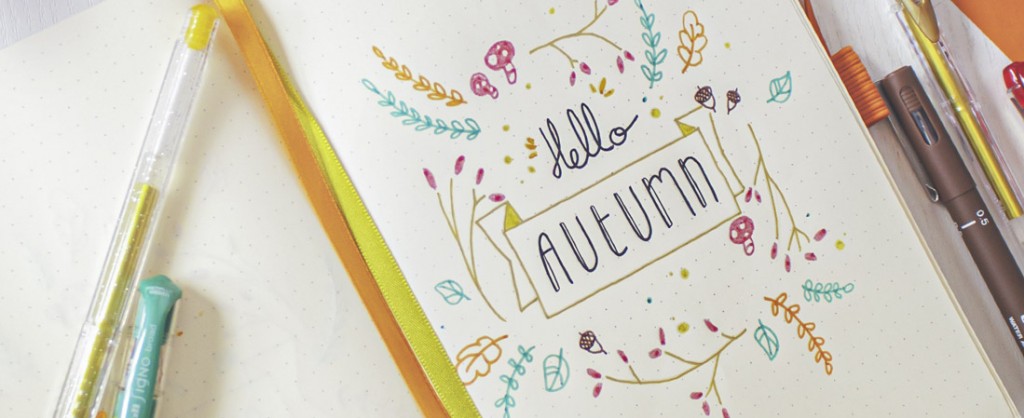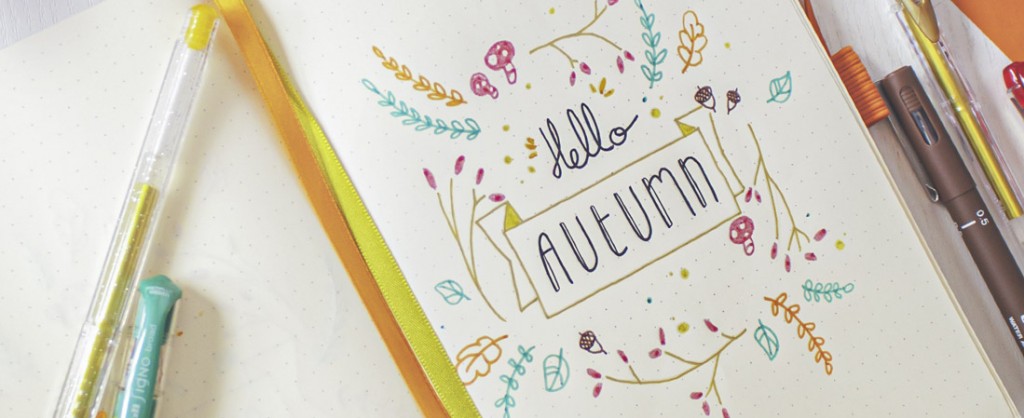 Maybe you're already a fan of Bullet Journals? Or maybe you simply want to find out why people love it so much?
Uni-Ball is here to guide you and share ideas for creating your cover for the month with an Autumn theme!
To make it, you will need:
Your Bullet Journal if you already have one!

If not, just a notebook with blank pages or small dots to help you with your drawings.

Uni PIN felt tips for the lettering and the outlines of drawings. For this creation we've chosen 0.8 and 0.1mm tips.
A SHALAKU pencil or mechanical pencil.

A compass
Our step by step guide:
1st step: Use the compass and pencil to trace a circle in the centre of the page you're using as your monthly cover.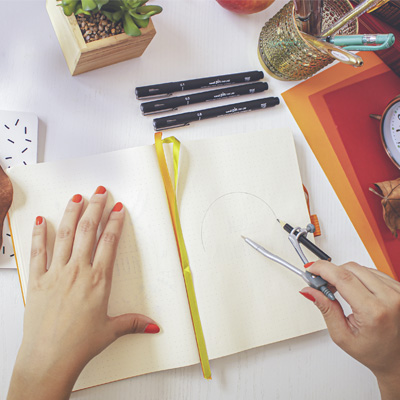 2nd step: At the centre of your circle, write the theme of the month with a Uni Pin felt tip taking care over the lettering. This could just be the name of the month, or maybe a quote or a mantra about the theme for the season.
Here, for "Hello Autumn", we've used a black 0.8mm Uni Pin felt tip, with a thick tip to create the main lettering, then the 0.1mm Uni Pin pen and it's very thin tip to provide some depth to the lettering by going over the main line of each letter. Here we've chosen a black felt tip, but this depth can also be created with a light or dark grey 0.1mm Uni Pin, for a more "3D" effect!
For this creation, we've used a notebook with dots, which really helps to structure drawings and text. Also, the words "Hello" and "AUTUMN" are drawn 4 dots long, even if writing this last word in capitals gives the impression that it's bigger. The width of the word "Hello" is 6 to 7 dots (depending on whether or not we stretch out the last "o") and the word "AUTUMN" is spread out over 12 dots, making it around double the first word. The two words are spaced out by 1 visible dot, meaning 2 dots up.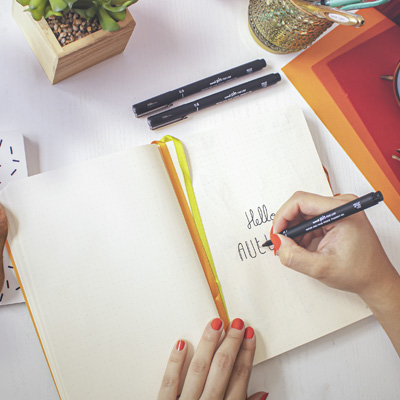 3rd step: Around the word "AUTUMN", we've drawn a banner with a metallic gold Signo pen, a common feature in Bullet Journals. Here's how to reproduce it at home.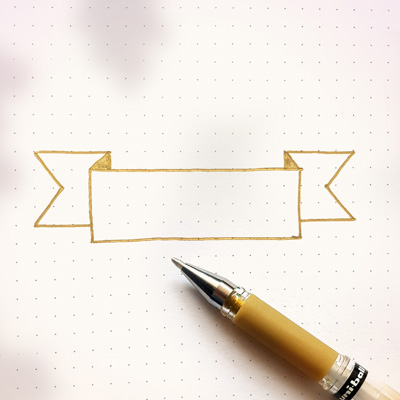 4th step: All around your circle, you can now draw doodles around the theme of autumn. Here are a few typical patterns for this season which you can recreate very easily.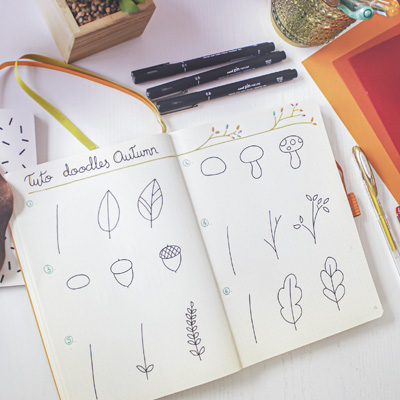 To draw them, we recommend using metallic and/or glitter SIGNO rollerballs which are perfectly adapted to Bullet Journals. You can go over the outlines of the drawings using a black 0.8mm Uni Pin felt tip (or thinner), to make them stand out more on the paper.
Try to organise the drawings in a harmonious way around the central wording. To do this you can use the circle previously drawn in pencil.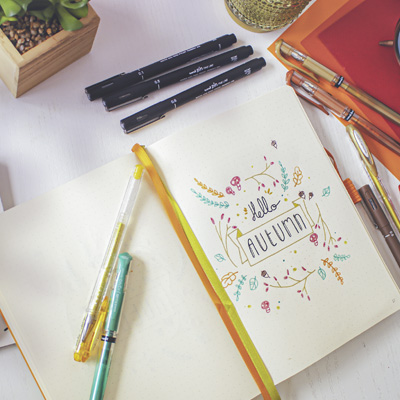 You can play with the sizes and the colours of your drawings, and above all you can let your imagination run wild, as keeping a Bullet Journal is a very personal activity which encourages creativity and self-expression. To make a success of it, your Monthly Cover just needs to reflect the mindset you envisage for this Autumn... and you need to enjoy it, because in the end, that's what counts the most!
Why not share your inspirations and creations on social networks with the hashtags #uniball #uniballsigno #unipin #bulletjournal #bujo