Christmas DIY: Create beautiful greeting cards with EMOTT felt-tip pens
Published : 11/28/2022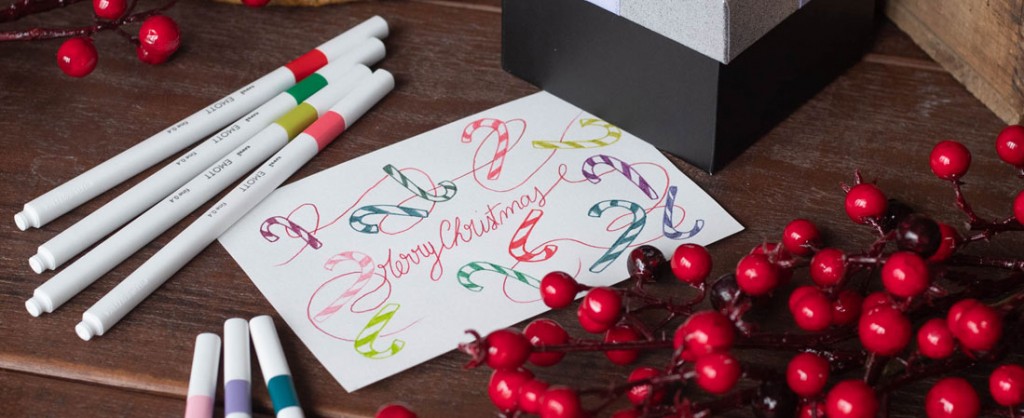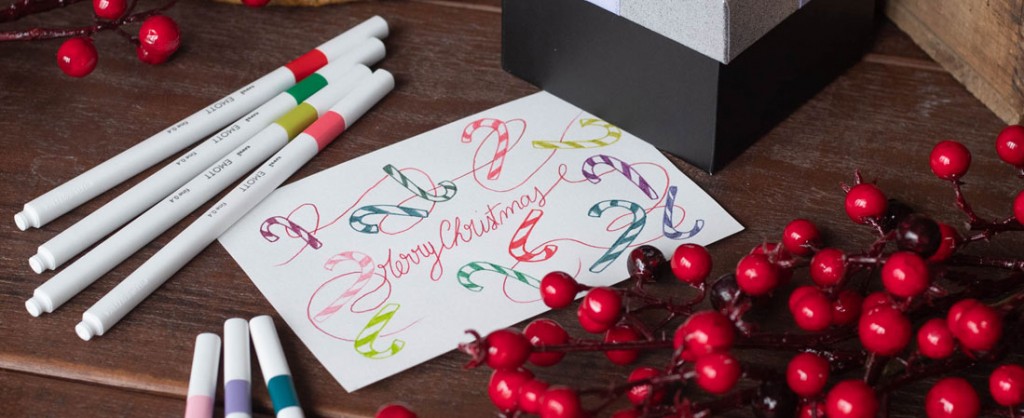 Who doesn't love receiving a lovely greeting card at the end of the year? And it's even more special when it's handmade! With our EMOTT felt-tip pens, and their 40 colours, it's time for some colourful ideas! With all these shades, you'll definitely find something to make you, and your loved ones, happy. So, follow the guide, let's go!
For this tutorial, you will need:
1st step: The materials
Whether it's for colouring, writing or drawing, the EMOTT felt-tip pens are the new stars of our colourful tutorials!
So choose your favourite colours from the 40 shades available and grab your sheet of card, scissors a ruler and a Shalaku S mechanical pencil (which has a built-in rubber!)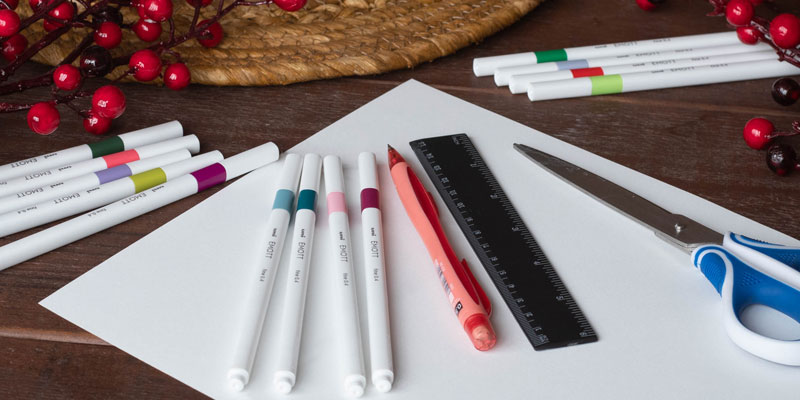 2nd step: Outline your card
First, using your ruler and the Shalaku S mechanical pencil, trace the outline of your card on the sheet of card. We've chosen 10x15cm dimensions so it will fit easily into an envelope!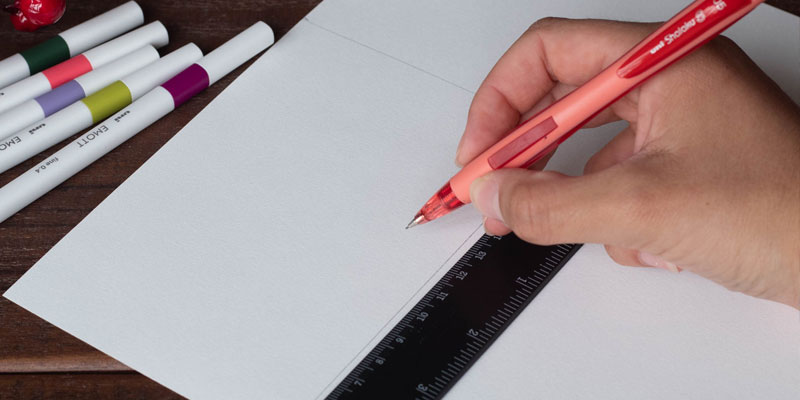 3rd step: Cutting
It couldn't be simpler: cut out your card, carefully, following your previously drawn lines.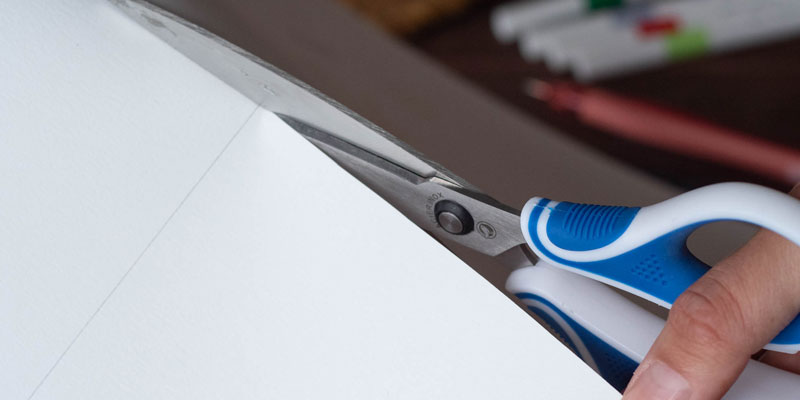 4th step: Time to draw
Whether you're an illustrator in the making or an artist at heart, this pattern can be created by anyone, regardless of their level: candy canes!
Draw these Christmas treats at random with different colours, making sure you leave enough space in the centre of the card.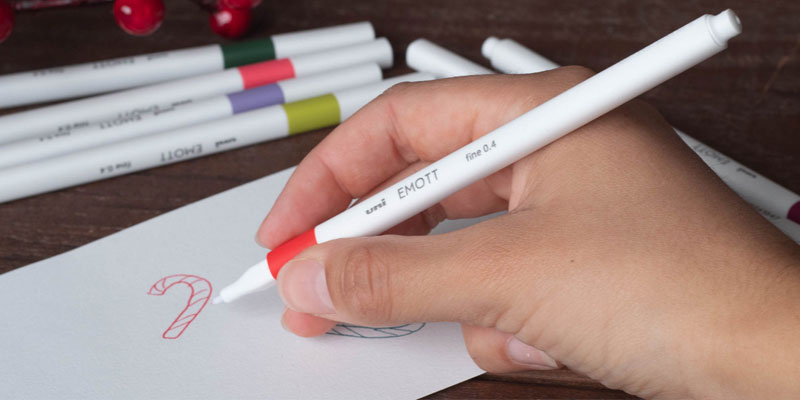 5th step: A bit of filling in
Taking the colours of each candy cane, start filling them out by colouring every other stripe! The sweets are taking shape!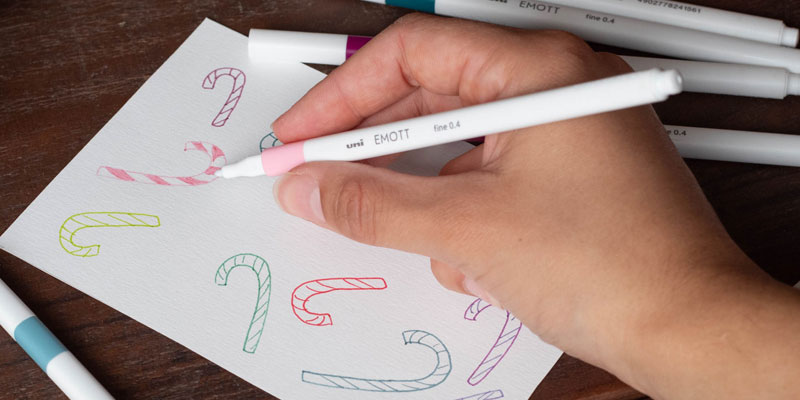 6th step: Ribbon and calligraphy
To add the final touch and link all the candy canes, draw a ribbon going across the entire card using the Shalaku S mechanical pencil.
In the middle of the card, in your most beautiful calligraphy, write "Merry Christmas" or the message of your choice, still linked to a ribbon.
Finally, go over all of this with an EMOTT felt-tip pen, avoiding the candy canes and rub out the pencil!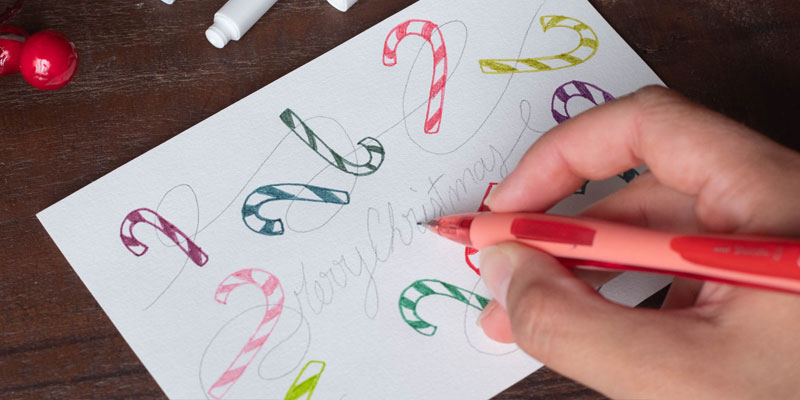 7th step: The final result!
And there you have it! A greetings card which is colourful and elegant and will bring a smile to everyone's face!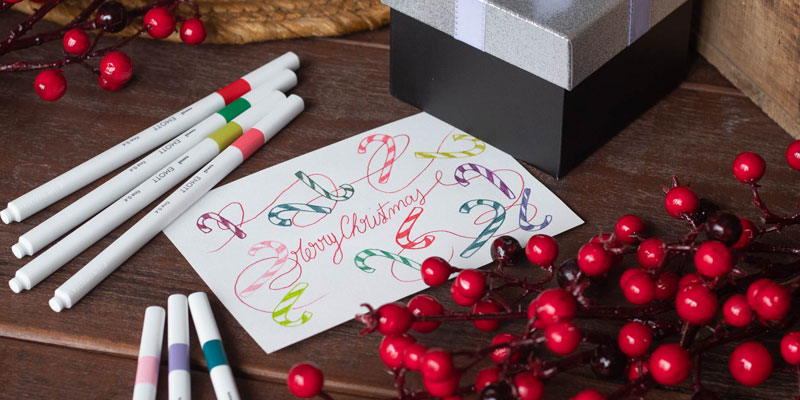 You can create as many as you like, making sure they're sent with enough time to spare.
We'd love to admire your creations if you share the results on Instagram with the hashtag #uniballfrance or in the comments of our Facebook page!