Create your very own herbarium using Emott felt tips
Published : 08/01/2022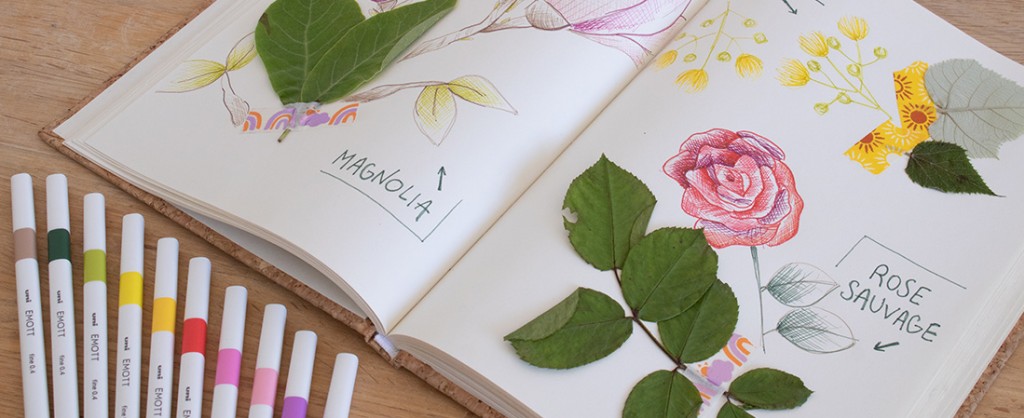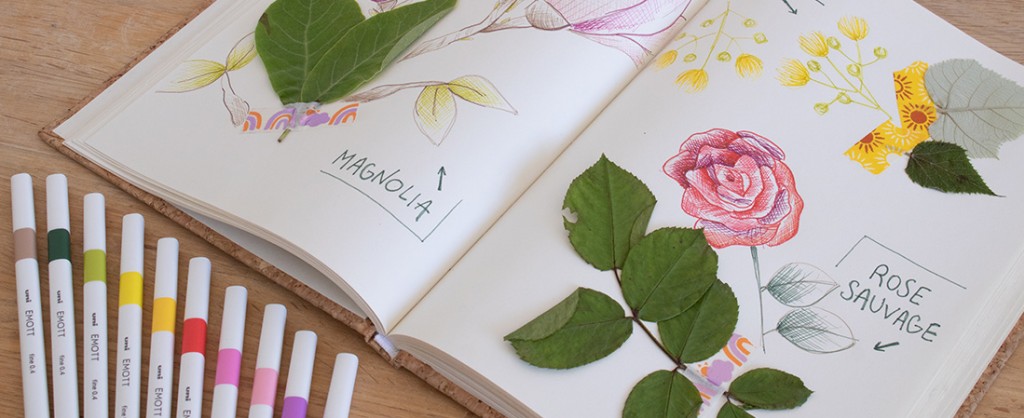 How about creating your very own herbarium?
The original purpose of an herbarium was to assemble a collection of plants categorised under precise criteria. It can then be passed on between generations! However, an herbarium can also be created just for fun! This is what we are proposing in this new tutorial today using our range of Emott coloured felt tips.
You will need:
A notebook

A selection of leaves

Washi tape
Step 1: Material
To create an herbarium, nothing could be simpler, take a notebook, a selection of leaves previously gathered (during a walk in nature or a small walk around the garden for those lucky enough to have one!) washi tape and, above all, our Emott coloured felt tips!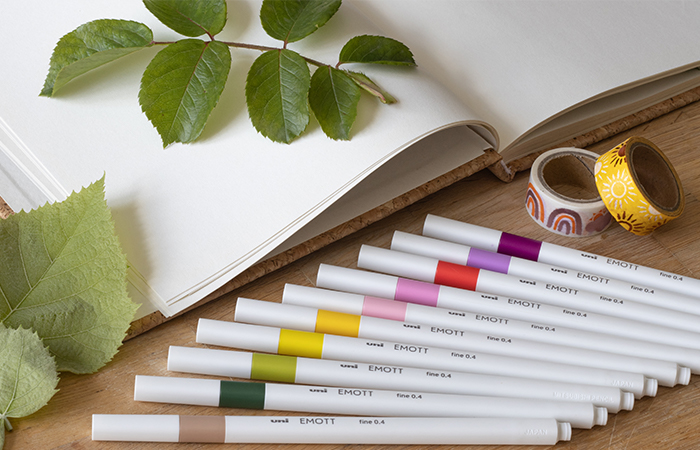 Step 2: Title
Let's start by giving your herbarium a title. From the 40 colours available with the Emott felt tips, there is no shortage of choice!
Pine green would work perfectly to keep things natural. What do you think?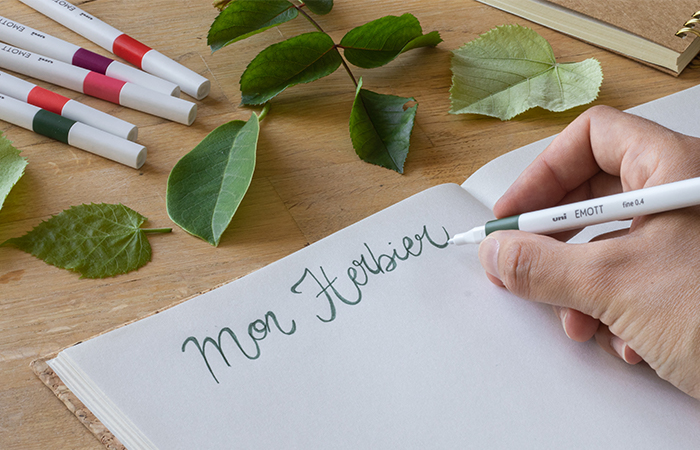 Step 3: A little greenery
Using the washi tape, stick your leaves into the notebook. For conservation, dry leaves are much better! However, you can still use freshly collected leaves. Simply make sure they are not still damp.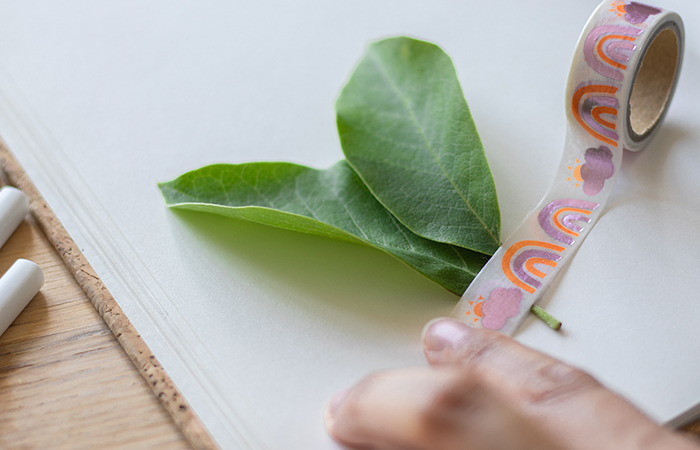 Step 4: Design your flower
Then you can draw the flowers beginning with the outer edges before adding some colour using our Emott felt tips. As we have done, you can use the lines and dashes technique to fill them in.
Thanks to their ultra-fine nib, our felt tips are perfect for drawing the delicate lines on each flower. The Emott range also boasts some simply magnificent floral colours including fuchsia, orchid and lilac!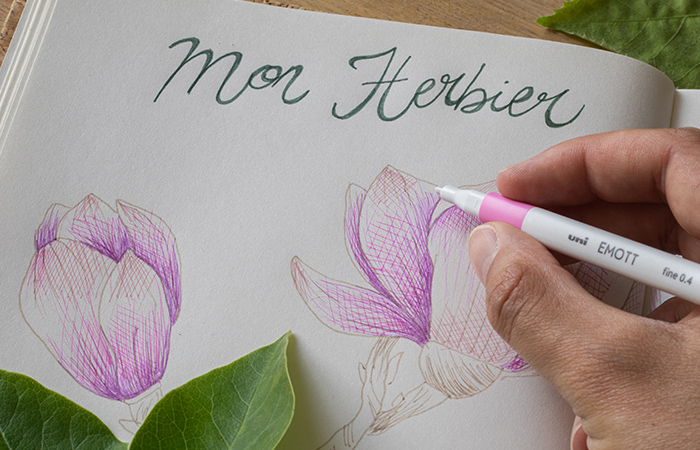 Step 5: The legend
Perhaps one of the most important steps is to add a legend! To help you remember the flower in question, write down its name (and even the date when it was collected) using our felt tips. And have fun alternating the colours!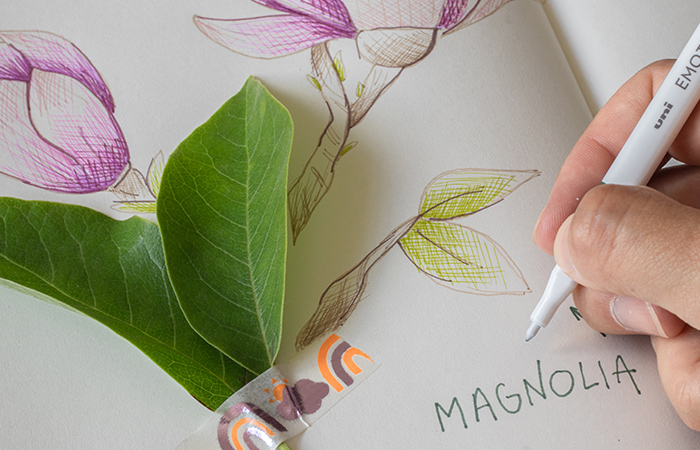 Step 6: The end result!
Your herbarium is now complete... or perhaps not! It's up to you to bring life to your creation adding flowers that you see throughout day-to-day life...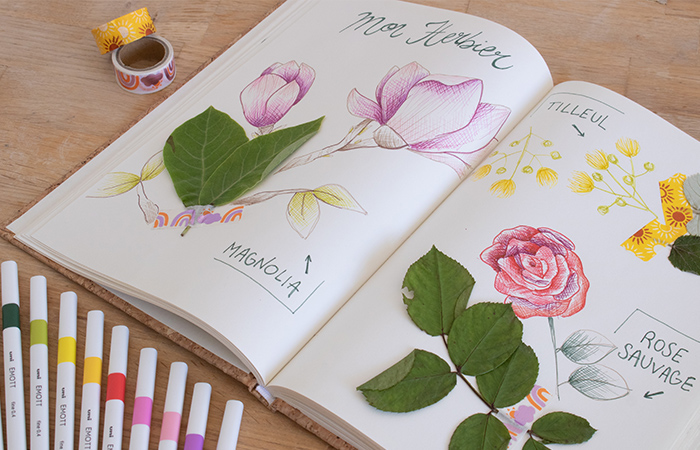 Feel free to share! And feel free to share your designs with us on our Facebook page, or using the #uniballfrance hashtag on Instagram. We will be more than happy to admire them and post your wonderful designs!