Customise your gift wrapping with the creative Signo rollerball pens
Published : 12/20/2021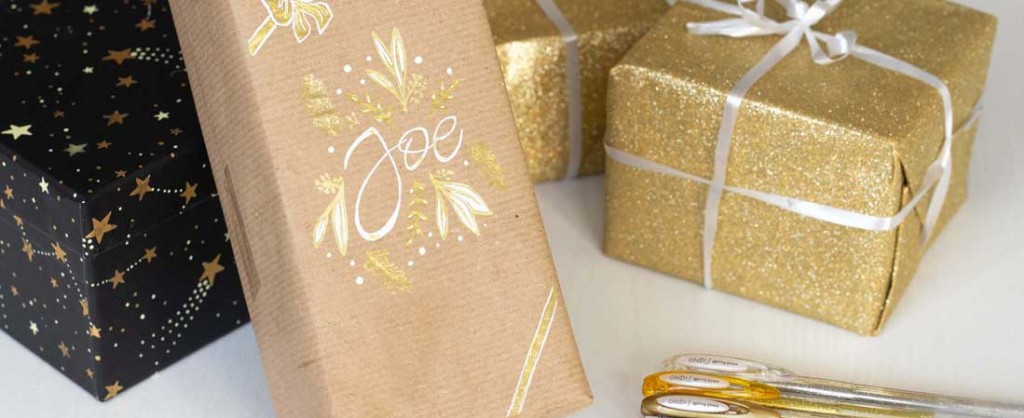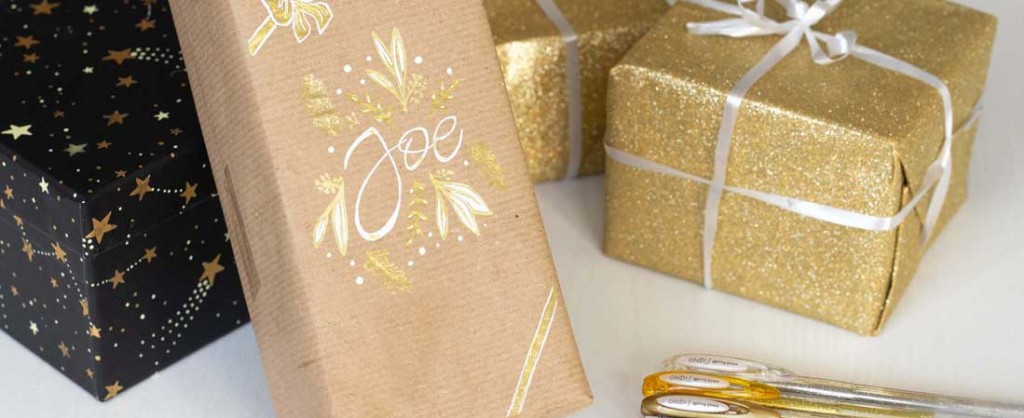 Christmas is quickly approaching and it's time to prepare the gifts! Say goodbye to busy paper, we'll take care of the decorating ourselves, thanks to the creative Signo rollerball pens! In white and gold, we're ready to share our ideas with you, all you need to make your presents shine under the Christmas tree. Sound good? Let's get started!
Tutorial level: Beginner / Advanced / Expert
For this tutorial, you will need:
Gift wrapping

Creative Signo rollerball pens (white, gold and glittery gold)

A pattern to copy (ours can be downloaded here)
1st step: the materials
First thing's first, carefully wrap your present, ideally with using kraft or block coloured paper.
Have an inspirational pattern ready to help you and your creative Signo rollerball pens. Their gel ink, with intense and bright shades will slide over the paper effortlessly.
2nd step: A nice name
The first thing we ask ourselves when we have a gift: who is it for?
With the help of the white Signo rollerball pen and its amazing coverage, so start my writing the name of the lucky recipient, right in the centre. This recipient is very lucky!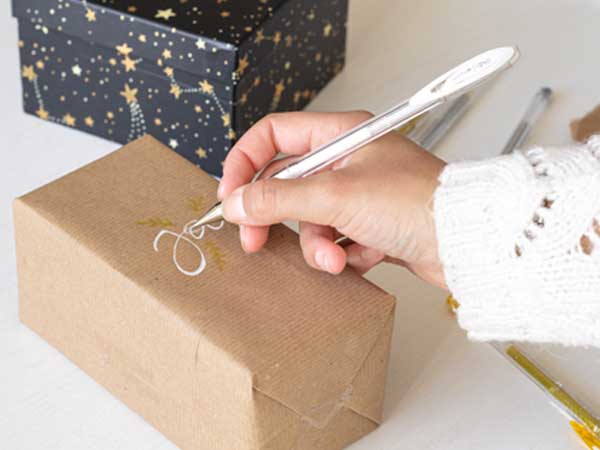 Our tip: you can start by tracing fine letters and thickening them as you go. ;)
3rd step: Decorate as much as you want!
Then, around the name add whatever small designs you want, basing them on our pattern or one of your choice.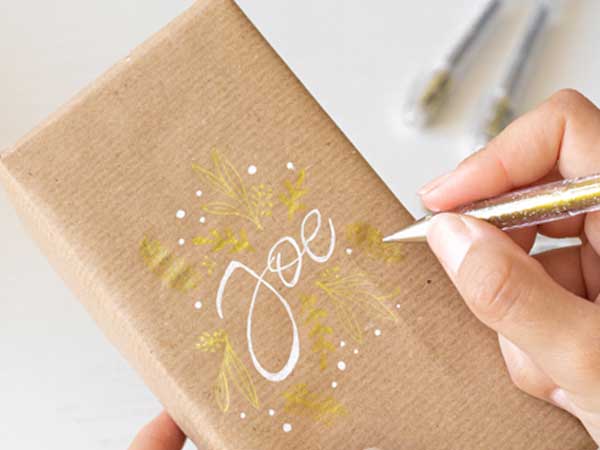 In order to vary the effects and create an incredibly sparkling result, we've opted for a mix of glittery gold and metallic gold, not forgetting the snow white lines!
Tree branches, snowflakes, a lovely knot to close the package... The possibilities are endless! You can even mix gold and white to create depth!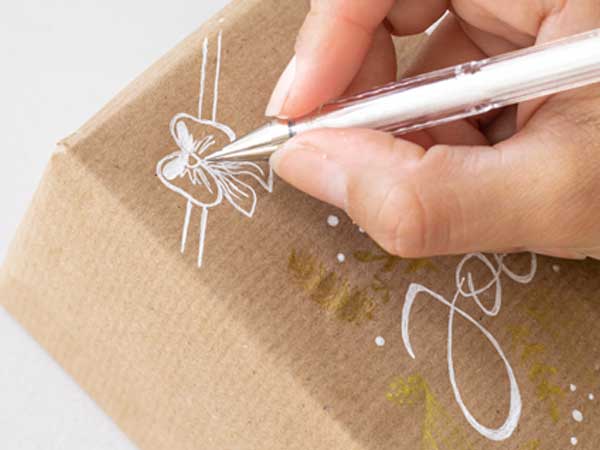 4th step: Beautiful packages under the tree
Tada! Isn't it a beautiful present?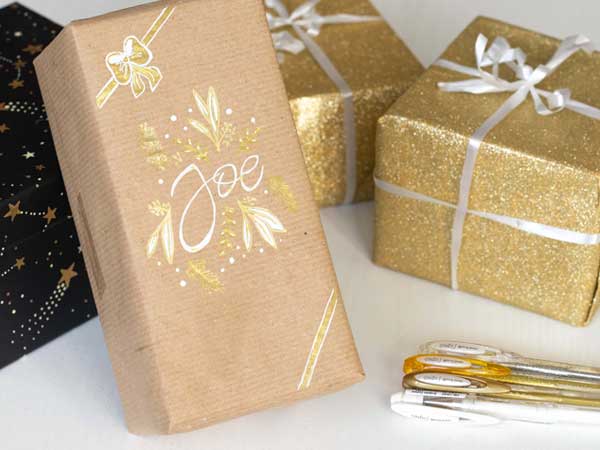 Of course you can repeat this design on other packages or even vary the patterns and colour selections.
We're curious to discover your decorated presents created with the Uni-Ball Signo rollerball pens. While waiting to open them, show us the result with the hashtag #uniballfrance? J
Share the final result with us using the hashtag #uniballfrance and tagging us on Instagram (@uniball_fr), we'd be delighted to admire your work and share it in a story!