Easter DIY: Make your very own chocolate basket with Signo
Published : 03/30/2023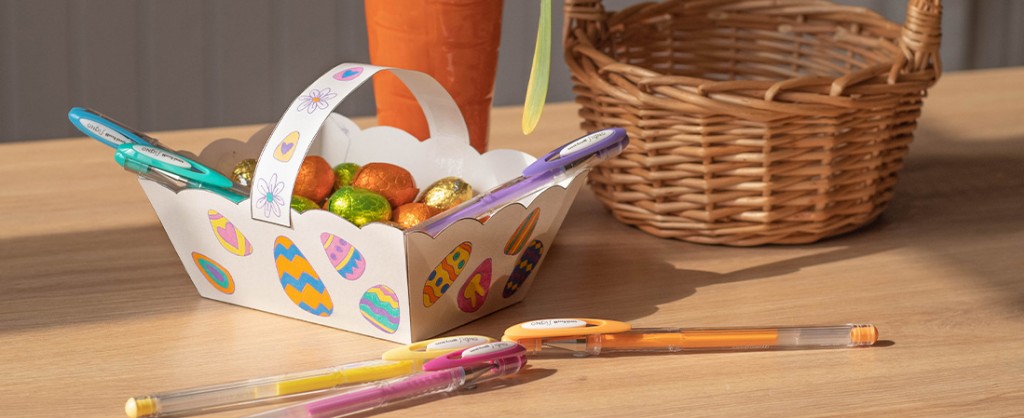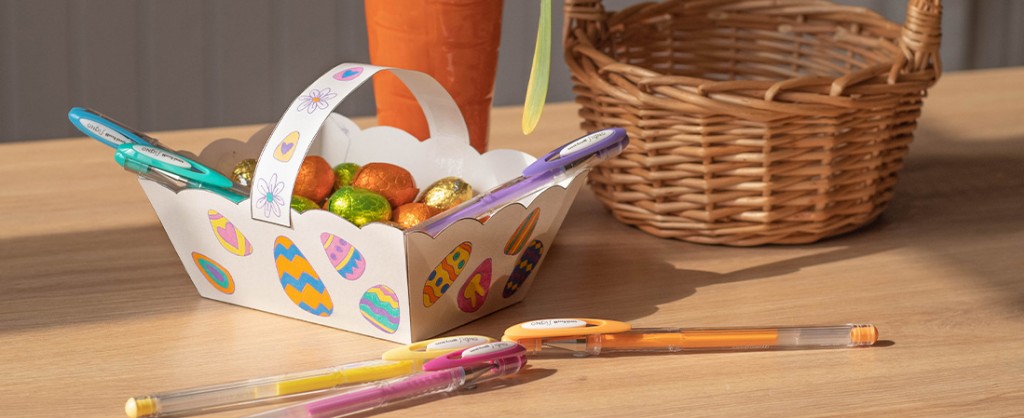 For kids (and grown-ups too), an Easter basket is a must-have when heading off on an Easter egg hunt! This is why we are serving up this brand new tutorial for your very own original and bespoke DIY chocolate basket using our essential Signo roller ball pens! Ideal to head off and enjoy a timeless moment with the kids ;)
Let's get started!
For this tutorial, you will need:
1st step: The materials
To make your very own chocolate basket, you will need the downloadable template to print out, a tube of glue, pair of scissors, and finally our SIGNO pastel rollerball pens. We advise you to print out your template on a relatively thick sheet of paper to be sturdy enough to hold all that chocolate ;)
SIGNO rollerball pens are genuinely creative leisure tools and perfect for adding a touch of colour to your bespoke basket! Whether you opt for a white sheet of paper or colourful paper, they will be perfect for the job thanks to their bright and lively colours!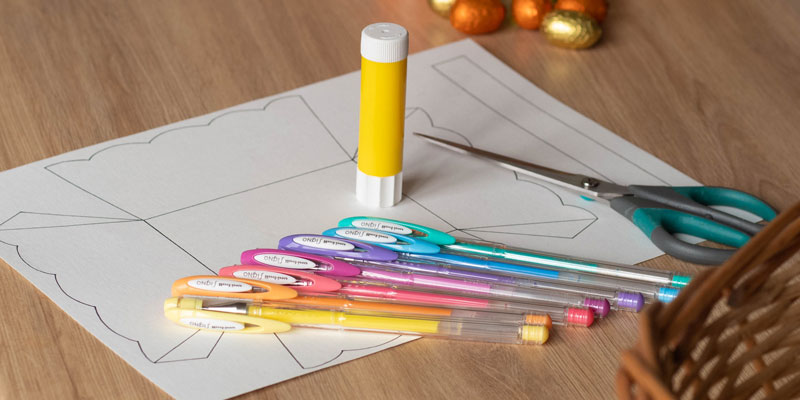 2nd step: Get drawing
Firstly, using the Signo rollerball of your choice, draw eggs on the 4 sides of your template. For this step, we have used pastel violet. Feel free to vary the drawings; circles, lines, or even bunny rabbits and hearts, the choice is yours!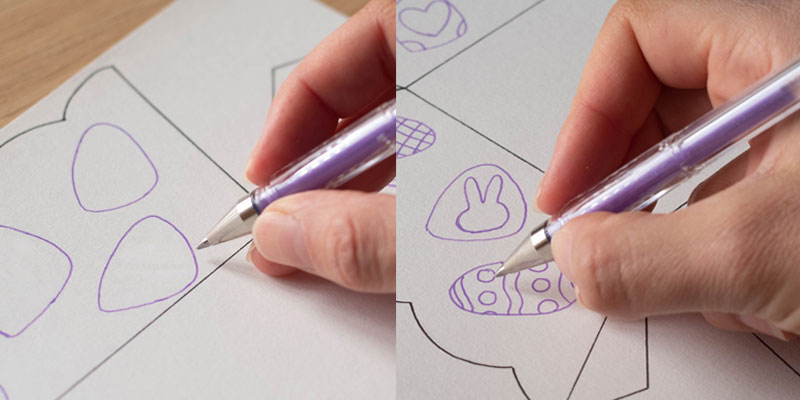 3rd step: Colour it in
Then, still using your Signo rollerball pens, colour in the eggs by alternating between the different colours. From pastel yellow to pink, or even pastel blue, there are 8 colours to choose from! Dense, thick and bright, they guarantee a clear and stunning finish ;)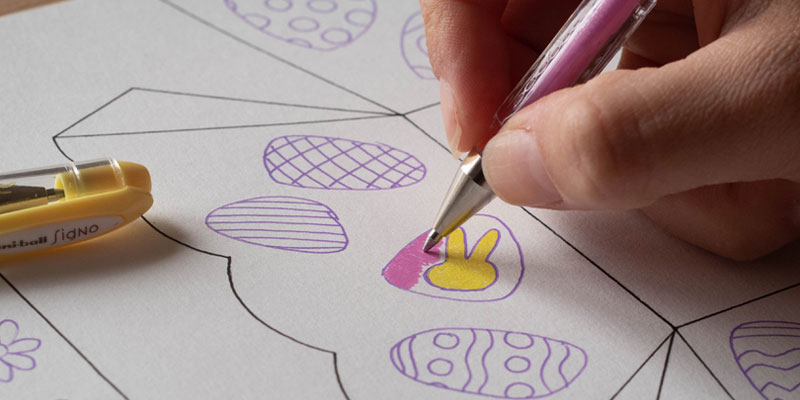 4th step: Cut it out
Using your scissors, cut the basket and handle.
This is a very quick step which only needs a little patience and care. ;)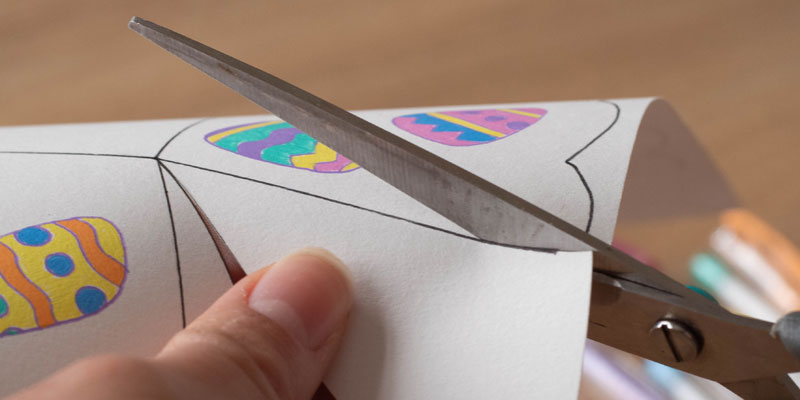 5th step: Fold the edges
Then, fold in the sides and grooves on the template following the lines to shape the chocolate basket.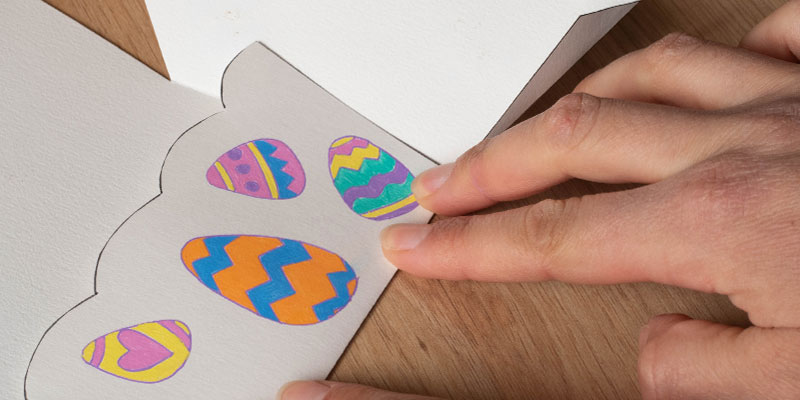 6th step: Get sticking
Finally, using your glue to stick the notches and handle and wait for it to dry. Hey presto, your basket is now ready!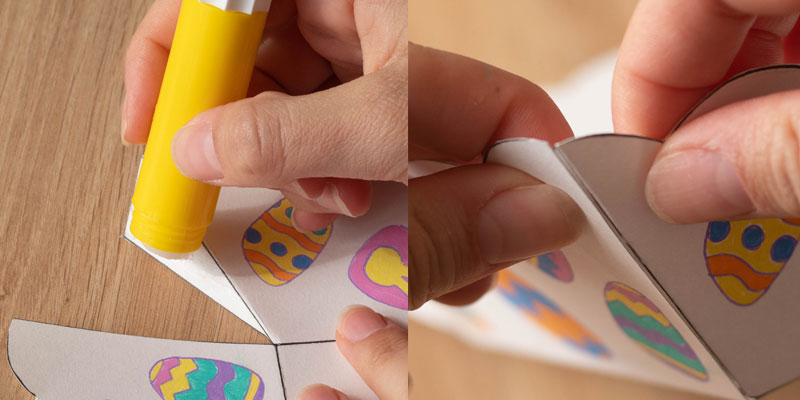 7th step: The final result!
Ready to head off an Easter egg hunt with the kids? Now you just have to enjoy it!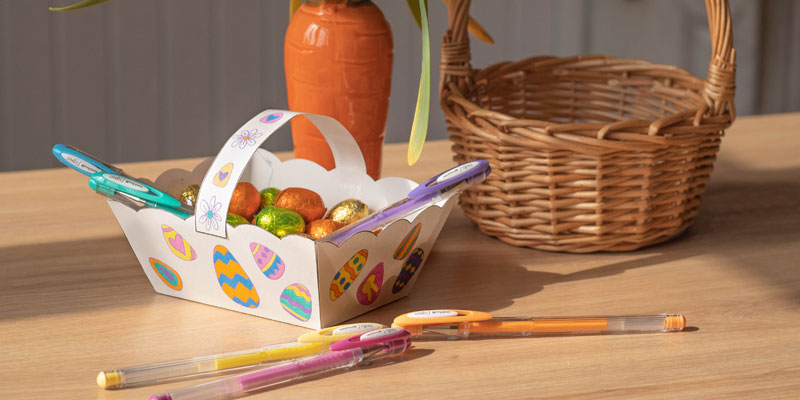 You can then place your basket on display at home, to make everyone's mouth water!
Don't hesitate to share your creations with us! Add a comment to our Facebook posts, or use the #uniballfrance hashtag on Instagram, and we will be delighted to admire your designs and repost!