Manage your schedule with creativity thanks to the WEEKLY PLANNER
Published : 10/12/2020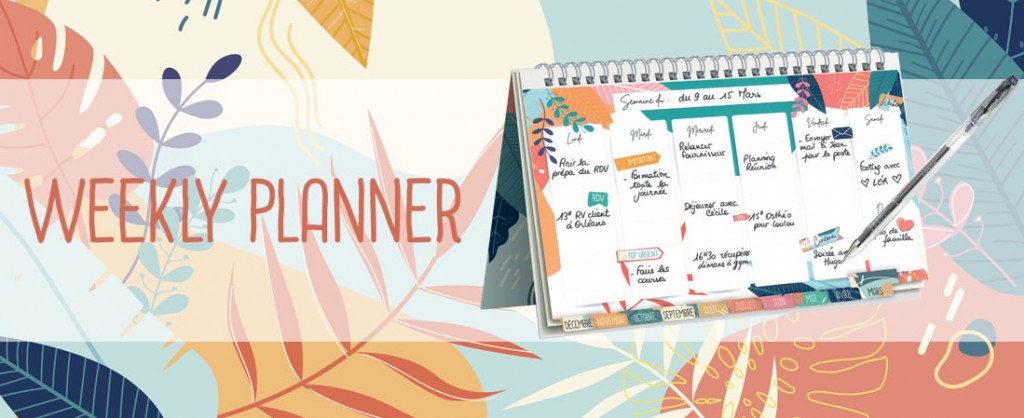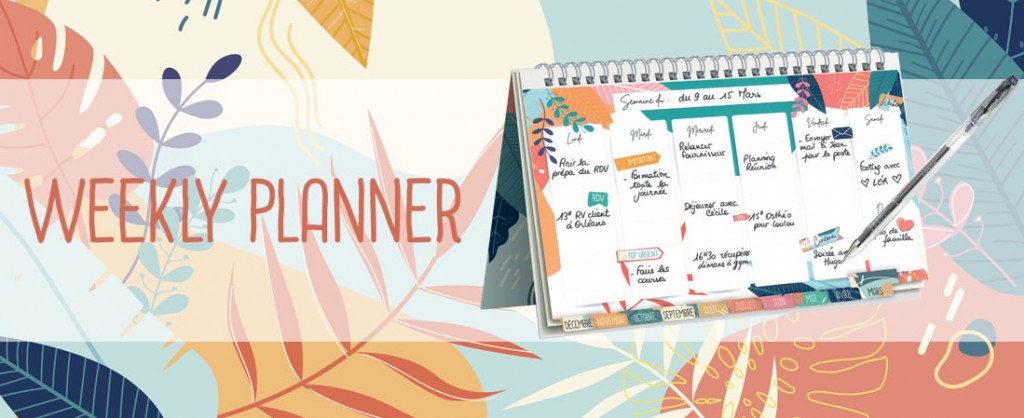 A brand new Uni-ball creation!
So that you can be perfectly organised without compromising creativity, we've designed this WEEKLY PLANNER which contains more than 300 accessories so you can organise and personalise every week of the year.
A new colourful ally you can utilise whenever at home or at work!
The Uni-ball WEEKLY PLANNER is timeless and you can start using it when you want. From Monday to Sunday, jot down your TO DO list, ideas, meetings, outings... and view all of the week's events at a glance, whenever you need to. It's now impossible to miss the smallest meeting (no more excuses!).
With a decidedly trendy, floral theme, mixing shades of orange and blue, it will bring a very elegant touch to your work environment. It's also the perfect present to slip under the Christmas tree.
The Uni-ball WEEKLY PLANNER includes:
A 60-page spiral notebook with a hard cover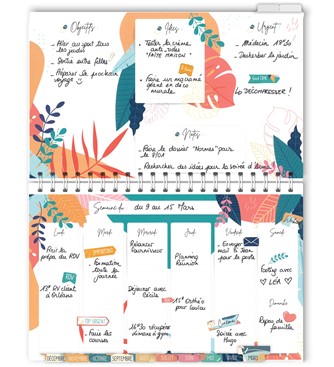 2 sheets of 114 stickers, 12 tabs with the months of the year, 3x30 sticky notes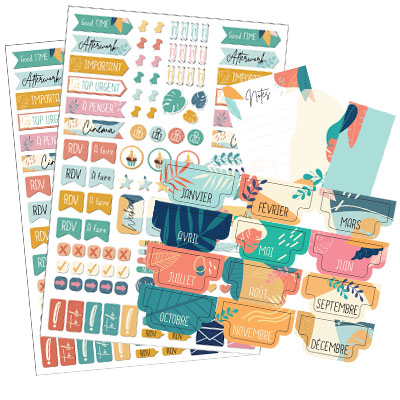 3 SIGNO rollerball gel pens (black, pastel orange and gold) and 1 PROMARK highlighter (blue).
Ready for a colourful and perfectly organised year?