New technical tips have come to enrich the range of Uni Pin felt-tip pens!
Published : 06/07/2021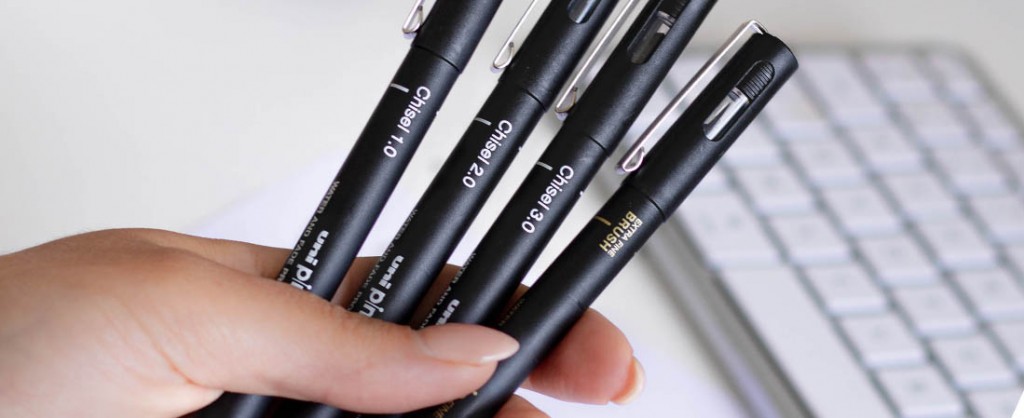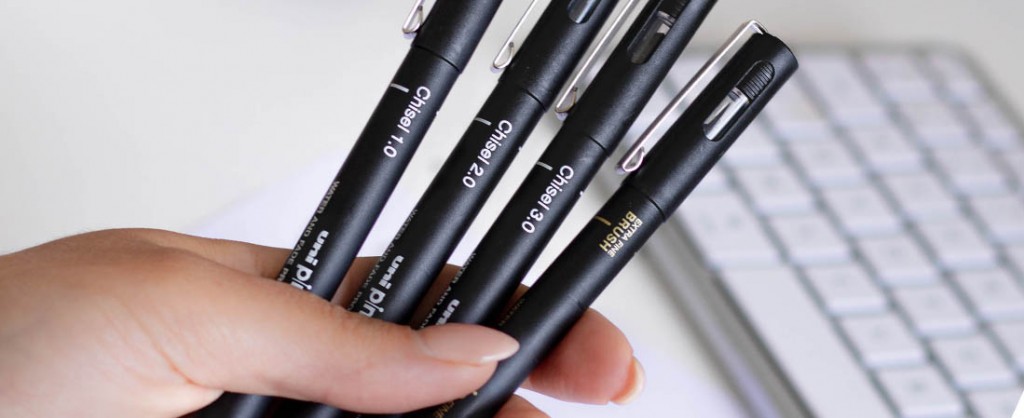 Yet another year full of new additions to our range of writing and drawing Uni Pin felt-tip pens. After the launch of two new colours in 2020: red and blue, three new wide black tips and the range of our brush tip coming out in light grey, dark grey and sepia, no fewer than 4 new products are making their entrance into the range!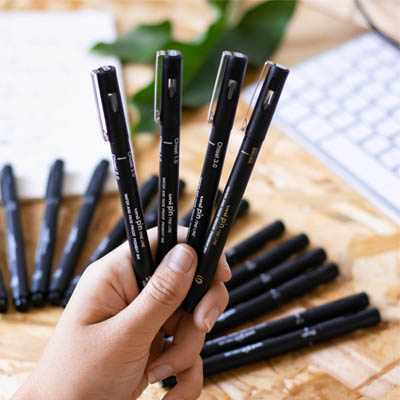 Now with 18 different tip sizes the Uni Pin range has become the most comprehensive range of black tips on the market! Plenty to satisfy your desires and your passion for drawing, whether you're an amateur or a professional.

A FULL SERIES WITH 3 BEVELLED TIPS
Still missing from the range, the 3 bevelled tips have come to enrich the technical possibilities! Available in 1mm, 2mm, 3mm, they allow you to draw lines going from fine to very thick and their lightly rounded tips provide exceptional flexibility to the movement.

This series is perfect for art patterns, lettering and calligraphy projects.
AN EXTRA FINE BRUSH TIP
Directly inspired by the cosmetic technology found in EYELINER brushes, the EXTRA FINE BRUSH tip is the thinnest of the Uni Pin range. Never-before-seen on a drawing tool! With its GOLD design, subtle and very elegant, it will subtly shine in your pencil case or your pencil pot.

This new tip allows you to create lines with great precision, thicker or thinner depending on the angle and the pressure applied. Very light pressure has the advantage of producing lines with extreme finesse. Conversely, sustained pressure enables you to fill out shapes and create wider lines. You choose the pressure to create whatever you want!
This new very technical tip is perfect for sketching and drawings which require great finesse and agility.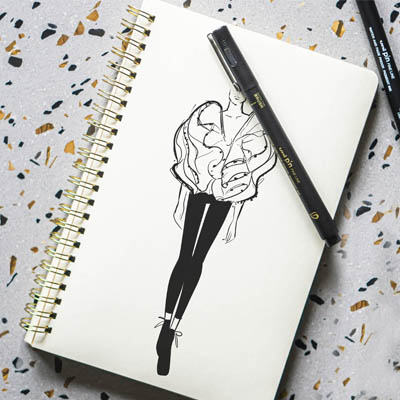 In stores right now, don't wait to discover these new items and enrich your creative possibilities!
Discover or rediscover the full range of Uni Pin felt-tip pens by clicking here