SOPHIE KATT - Creativity, calm & soothing mandalas
Published : 12/04/2020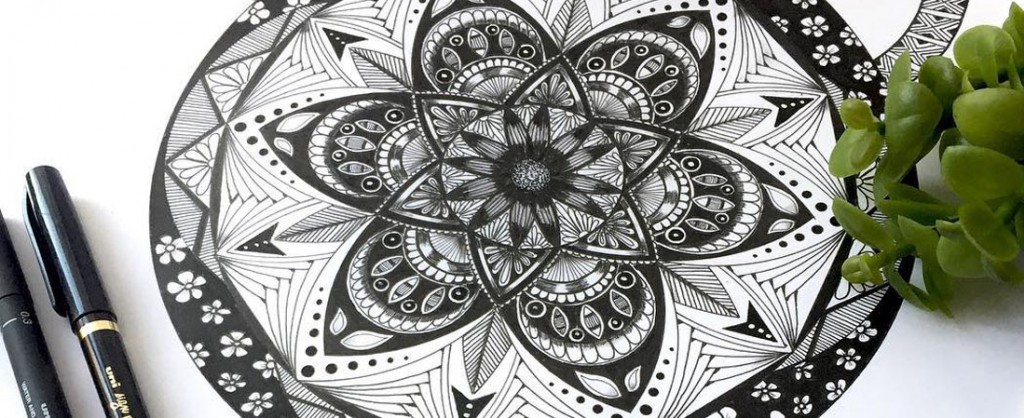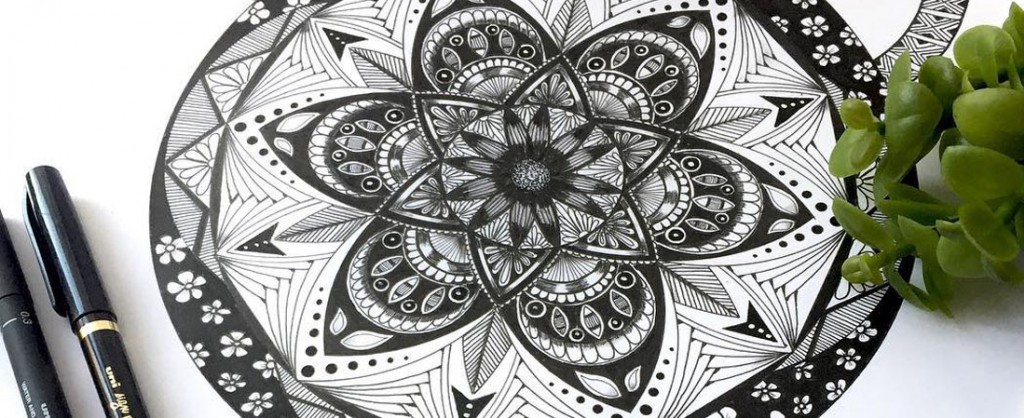 Your story is full of creation, can you tell us more about it?
I graduated from the ESMOD school in Paris with a speciality in corsets/lingerie. I was recruited on the day of my entrance exam by one of the exam board members, Mr. Huber Barrère, a well known corsetmaker and creative director of the Lesage embroidery workshop. I was awarded a Rubans Madame FIGARO prize when I launched by first collection of corsets.
It was a springboard for my career, as sponsors discovered and supported me, and one thing led to another, after different experiences, I ended up starting my own brand of corsets, SOPHIE KATT. I moved into the Montorgueil neighbourhood near Les Halles in a lovely boutique/workshop, where I created and made my corsets. I had a varied clientèle which ranged from young girls who dreamed of their first corset to American stars like Anastacia, The Pussycat Dolls or Famke Jensen. A wonderful adventure...


Mandala & Zentangle - what led you to this type of creations? Is it linked to a particular philosophy or lifestyle?
That has something to do with it. After my initial career in France, I went to live in China where I was a creative director for big brands. A pretty stressful life which helped me to discover meditation, Asian Zen ways, and it brought me back to my very first passion, drawing.
Everything is naturally linked.
I discovered meditation through the art of mandala, I also dove into the zentangle technique, which we already spoke about in this video. It's a real stress relief tool and limitless creativity was opened up before me. Everything is naturally linked.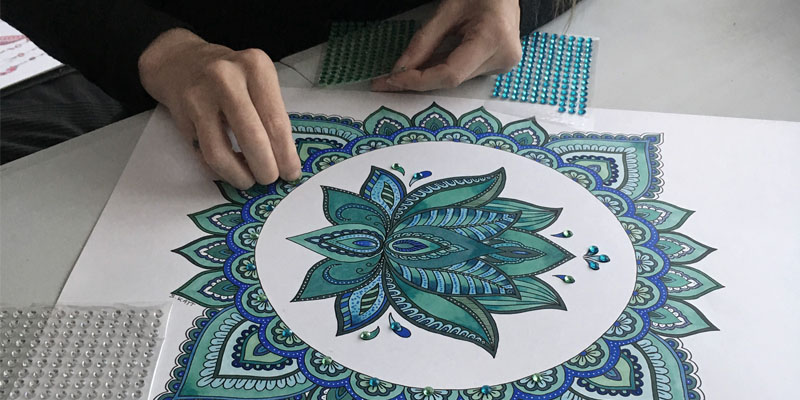 In this photo we can see you with a large compass creating a mandala, can you describe the different steps of a project like this, and how much time it takes?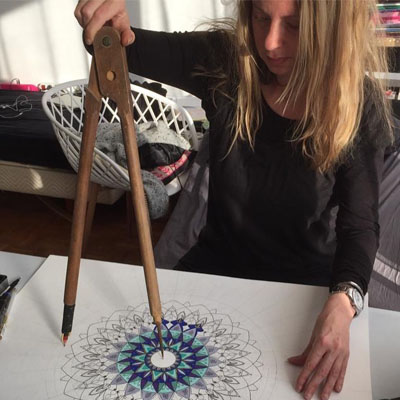 This giant compass was made by my grandfather, who was a model maker for the State – I must have inherited some of his genes! I start a mandala with a central point, I draw circles without really thinking about the space I leave between them. When I want perfect symmetry I draw lines to split my drawing - the height of concentration and meditation for me, because I'm not thinking about life during these moments. I'm 100% in my drawing and I forget everything else. I let my imagination guide me and invent shapes to fill my circles. I've never really added up how much time I spend on a drawing, but I can say without hesitation a dozen hours for some of them, sometimes more!
Can you tell us more about this drawing which you made specially for our community? (Download here)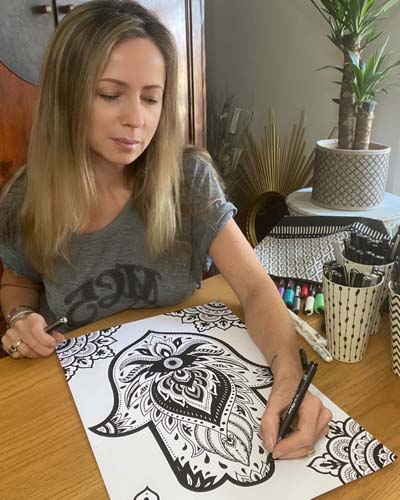 I called this drawing "Goddess", it refers to the goddess Tanit who according to Carthaginian and Berber beliefs watches over fertility, birth, and therefore growth. It's a very elegant symbol of feminine protection, which I can develop endlessly, and I love to play with the little details. To do this, I had a great time with several Uni Pin felt tip markers, with 0.1 and 0.8mm tips. For filling certain details, I used the BRUSH tip, and for the largest parts the fine tips of the POSCA markers. I like combining the two, they work really well together.
Which pens in the Uni-Ball range grab your attention?
 I like Uni-Ball for the depth of its black ink...
I've always used the thinnest tips of the Uni Pin range, like the 0.03 and 0.1 mm tips, to draw the contours and the details. With the other tips, up to 0.5 mm, I use these to give more depth. I also use the new Uni Pin BRUSH tips for their flexibility, both for outlines and for filling. I like Uni-Ball for the depth of its black ink, and I really like that I can create effects and shading with the new Uni Pin felt tip colours: Sepia, Light Grey and Dark Grey.
I also really enjoy using the SIGNO roller gel pens for my intricate details, and I'm a huge fan of the metallic colours!

https://www.instagram.com/by.sophiekatt
https://www.facebook.com/by.sophiekatt